Book tours are some of the most exciting times of an authors' lives, especially after publishing their very first books. Authors everywhere extend their lives into a journey where they've never been, meeting and greeting readers all across the nation or globe, depending on how far they plan on taking their tour.
Knowing that a book tour is one of the first great keys to marketing your debut book, here are some things that all authors should expect as they take on the challenge.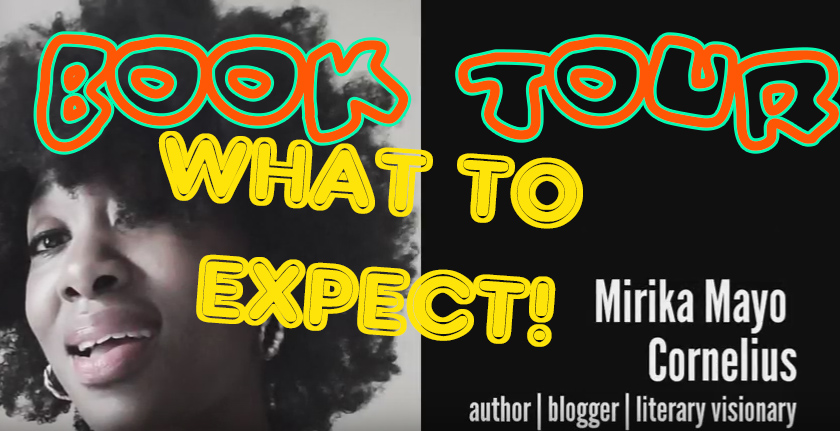 THE WEATHER WILL CHANGE
Just because it's the summer time, don't expect it to feel like summer as you travel from the south to let's say…the city of Chicago. Even in June, northern Midwest cities can be cold in the middle of the summertime. Therefore, always prepare for the weather. Pack a coat and blankets at all times as well as a poncho because the book festival or event isn't going to stop because you hate the rain and your books may get wet. Be sure to also have a heavy plastic covering, or tarp, for your boxed books because no reader anywhere will be especially excited to show up to your event after fighting the bad weather to only be greeted by your smile and soaked pages.
CROWD SIZE MAY CHANGE
It's nearly inevitable that all of the places where you stop to sign, meet and greet won't have the same audience size.  There may be a city or town where you stop that has more people coming to meet you and read your book than you have books on hand.  On the flip side, there may be no one to come anywhere near you at all, leaving you with a bunch of books to lug back to the hotel.
Don't expect a turn out size to be in your favor every time.  Instead, have a marketing plan for those venues where you have much time on your hands. Seize the moment by spreading the word about your book while in that particular city.
POTENTIAL FOR THEFT
The only people responsible for your books and your money is you, therefore, you must be aware that something could be stolen right in front of your nose by someone standing around.  Understand that not all smiles are there for you and to read.  There are few…very few…people that may be there for one thing only – to steal.
Therefore, safeguard your immediate space, such as ensuring that no one can walk behind you and that any money collected is on your person and not left in a bag on the table.
MANY QUESTIONS & COMMENTS
There are readers who not only love to read, but they also love to talk.  Even though there isn't anything wrong with conversation, one must be prepared to end the conversation if it goes on far too long, thus, causing you to lose customers who have been standing there for five minutes waiting to get to meet and greet with you as well.
Always keep in mind the size of your audience there.  If it's fairly small, it may be easier to have longer conversations with those who have come to see and support you, however, if the audience is large, quickly end the conversation after you find it taking longer than a minute and people are starting to leave the line.  Consider everyone, not just someone.
GREAT FOOD
OMG the food!  Everywhere I've traveled, there has been something specific to that city or town that makes me remember it when it comes to food.  For instance, St. Petersburg, Florida made me fall in love with the black beans meal I had while there and in Chicago, I checked out this sausage from a side vendor and it was the absolute best!
Taste everything, and don't concern yourself with stuffing your face.  Take a small side table with you or a stool in order to sit your food away from the signing table just in case you have no time to take a true lunch break.  That way when there is a slow period, you can stuff your face!
Knowing these five things, especially the weather and crowd size, you should be ready for just about anything!
---
It happened in 1984. Her mom was gone, and she was left all alone in the house for only a few minutes. This was when her life changed, and everyone outside the home heard her screams. This was the life of innocent Katy Rose.