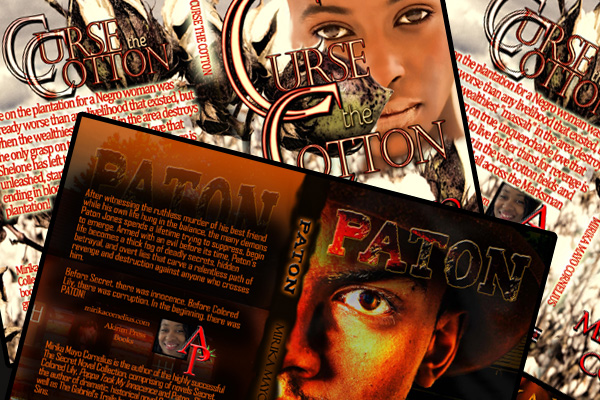 I'm excited to say that for the very first time, my novels Paton and Curse the Cotton are going to PAPERBACK!!  I know it's been a minute, but for those of you who'd asked me because you prefer reading in paperback, it's coming by next week if not sooner.  Now, I'll be on the road wherever I stop for meet and greets book signings with these extra books!
Also, please go ahead and prepare to order the paperbacks when they hit.  I will also do a follow up YouTube video to go with this blog post when I have the paperbacks in hand.  I'll thumb through and give you the details on how and why I did the covers as I created them while going into the details of both stories.
Until then, take a look at this preview below, and of course, also continue to download these books directly to your tablets and phones.  Thanks one million for all of your support as I have always given you my best!
-Mirika
---