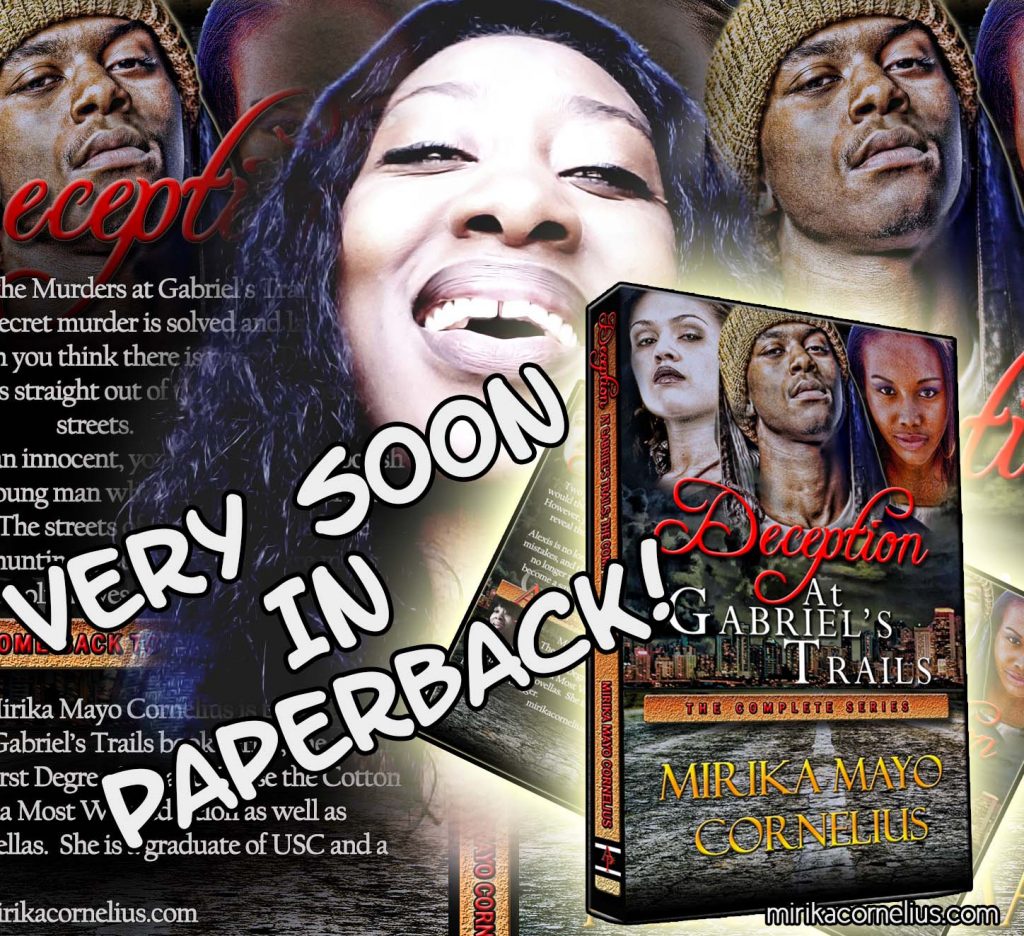 I'm excited once again! I just finished the paperback cover for Deception at Gabriel's Trails: The Complete Series, and I wanted to give everyone a preview of it. By now, everyone knows I do my own paperback covers, and I'm really loving this one so much. My husband did the e-book cover, or the front cover, and I took over the rest. Do ya like? I sure hope so.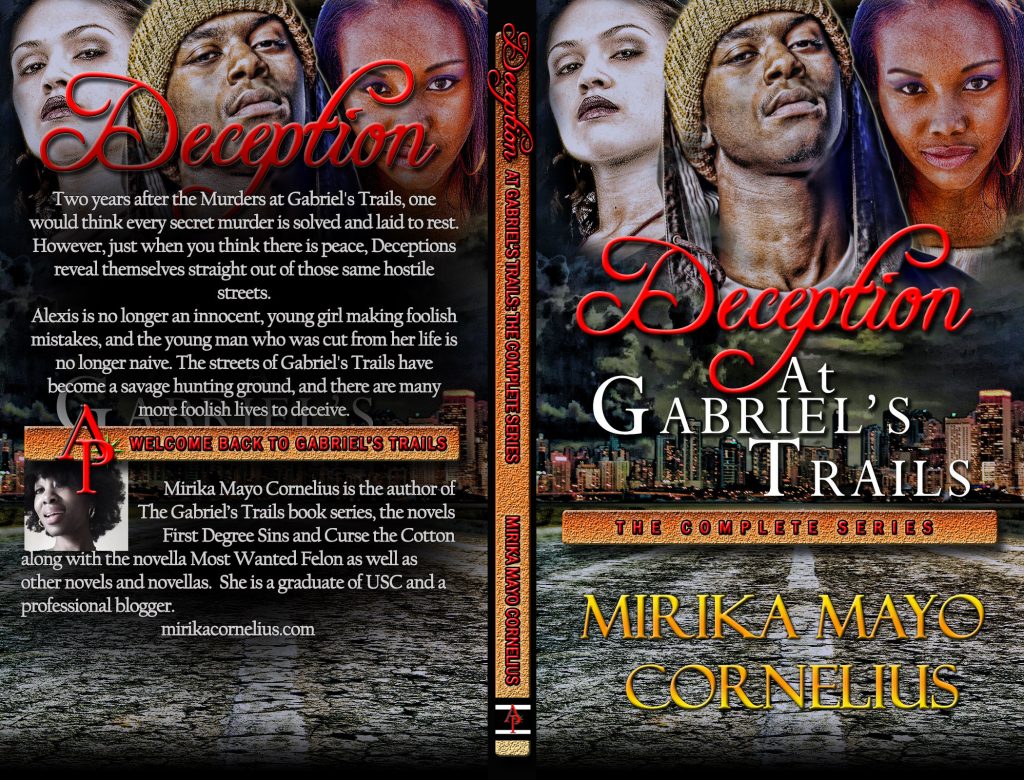 Also, the series will continue in 2018. I already have the new title for that volume, and for those who are new to this series and reading this for the first time, The Gabriel's Trails series is an ongoing series. The order is as follows: MURDERS AT GABRIEL'S TRAILS, SINS OF BAIN, DECEPTION AT GABRIEL'S TRAILS, and the next will release in 2018. Everything happens in Gabriel's Trails which is the roughest of neighborhoods around, thus The Gabriel's Trails book series.
Click the tab on the navigation bar at the top of the screen that reads The Gabriel's Trails Series to enter into a whole other world. You won't be disappointed at all!
To everyone who has downloaded the series or read the paperbacks, here is a big THANK YOU!!  I'm keeping them coming!