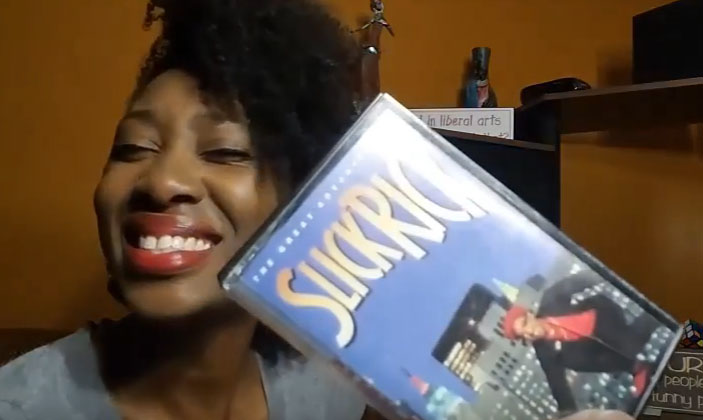 This ain't funny so don't you dare laugh…
If you know this line, then you probably know Slick Rick's Children's Story which I know by heart because Slick Rick just happens to be one of my favorite rappers of all time.  (I still have the cassette and I can prove it.  Watch my YouTube video.)
Word is out that Children's Story is turning into a BOOK!!!!  So if you are like me, you definitely want to get this book immediately when it hits the stores.  That's right – here is the link for you to call and check availability before traveling out – http://www.recordstoreday.com/Venues    Find out where exactly you can get your special edition Children's Story on Record Store Day around the country on April 22nd.
Now more about the book.  It's 18 pages of the whole story with illustration of the rap that we have known and loved for years all in the make of a children's book.  You can look at everything at Get On Down.  (I'm screaming right now).
I'm so excited.  Go out and get Children's Story because it comes with picture sleeve and CD of the album The Great Adventures of Slick Rick!!