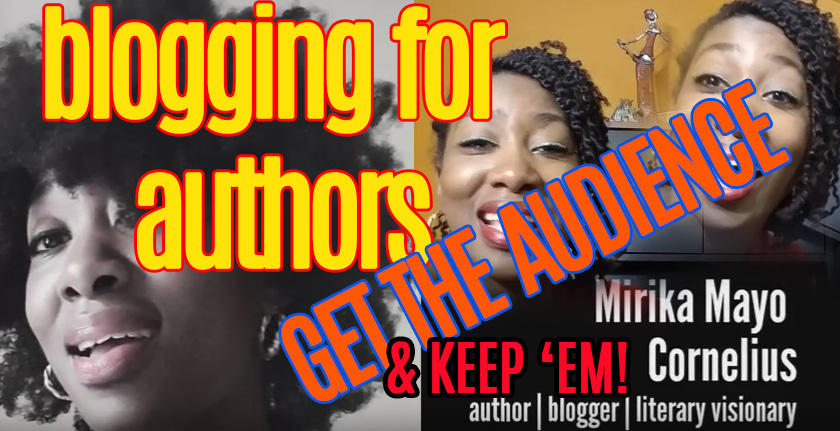 I've run into many, many authors who absolutely have no idea how to blog or run a website so that it attracts and continues to attract readers aka traffic.  Writing a blog and a book are two completely different things, and below is a list of things that you want to know if you are an author taking on this endeavor.
Don't write a book for your blog post.  It will turn people away if they have to sit there and read a full novella just to get to the point.  Remember that most people skim through websites and many are on their phones and tablets.  Therefore, give them what they want on demand instead of having them fish through ten paragraphs.  Keep it short and simple.
Fill it with information  It doesn't matter what an audience is searching for online.  The basic foundation of all of what they are looking for is INFORMATION, so give it to them.
Be the Opposite of Boring  If you have a personality, show it in your blog posting.  Don't be a snooze fest.  If so, good-bye.
Update your blog OFTEN.  Don't wait six months to say hello.  Keep in contact.  This is a relationship, and your readers are your neighbors.  Stay in touch often.
Just these four things will grow your audience, but if you want to learn a bit more, take a look at the YouTube video below and subscribe to my YouTube channel!
---
Read Ain't Quite What I Thought! 1 & 2 because it's one thing to know better and it's a totally different thing to actually do better! Love can bite you in butt, but karma comes to knock you right in the face!