Shelone is a character that was born out of love for family. She is a survivor, not for herself, but for others. She lives for the future, and this is her sole objective. Her mother and father are gone, but her purpose remains.  Her greatest fear has never been the death of herself.  Her greatest fear is herself.
I enjoyed writing Shelone's intensity.  Her character, as well as the other "Negro" characters in the novel, demand respect in various ways.  What I love about Shelone, however, is there is a line that can't be crossed – ever – and it shows to the reader who can catch it.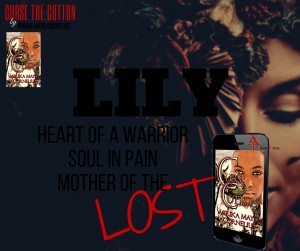 Lily is a character that became Shelone's good friend.  Of course, there are many slaves on the vast, wealthy plantation, but it is Lily who is a loner outside of Shelone.  Unpredictable describes Lily.  No one can place her with any action or non-action, however, when she comes forth, she demands respect of her pain like no other on the plantation.
I enjoyed writing Lily because her name means the opposite of the hand she was dealt, creating an oxymoron in life as the guilty innocent.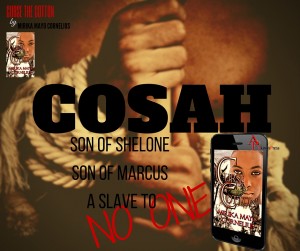 Cosah is one of Shelone's children, and as a boy, what he witnessed forced him into a bitterness and hatred he could never escape, nor did he try to run from it.  It is this hatred that made him know that he would be a slave to no one for long.
Writing Cosah was like taking all the anger of a Negro male in that time frame and giving him the freedom to do whatever he needed to do with it to calm himself in order to finally live unchained from his emotional bondage.
Finally, with the plantation owner, Mr. Marksman, there is the reality of the oppressive nature of the times all wrapped up in him.  He and his family deliver and deal with their evils in various ways in Curse the Cotton, and it is from the destruction of their own hands that are they blinded to the danger lurking both inside and around them.
The Marksmans are a family who enjoy their freedom but at the same time, enjoy the pain and labor of others, as most slave owners did during those times.  Empathy lives nowhere in their hearts nor does mercy, yet they claim to be "good" people.  Curse the Cotton shows otherwise.  Some of the worst dirt in their own family comes to light, and no amount of shade will hide it.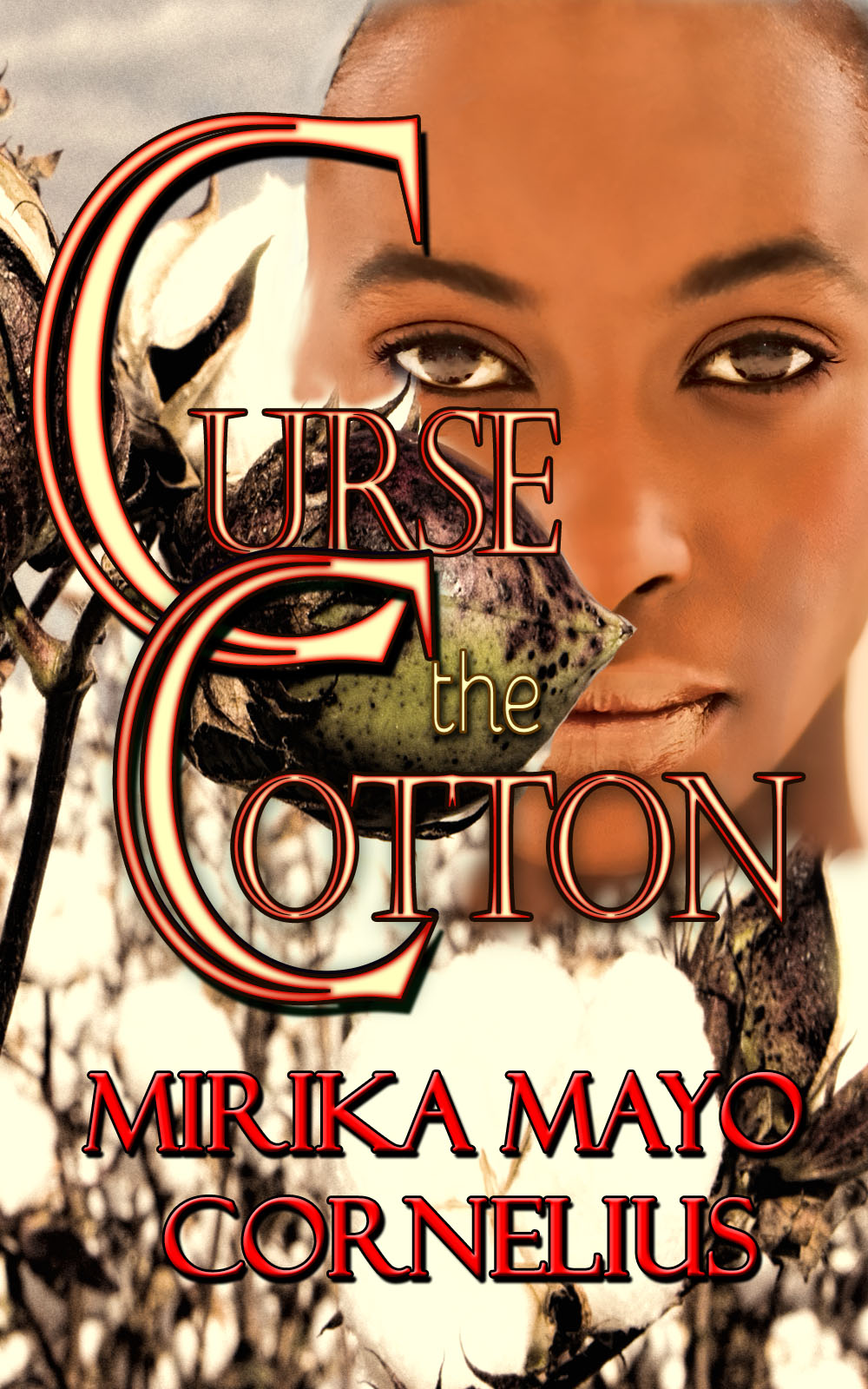 Curse the Cotton is the novel based around the times of slavery that you've always wanted to read.  Unlike any other novel, Curse the Cotton harbors those things you've never seen or read about quite like this!  There is such a boldness and fearlessness in Curse the Cotton that can sensed, drawing readers so close to the characters that there is an actual relationship between them.  Readers will find themselves internally at war with the characters in the book while at the same time, crying and celebrating with them as well.  There is no way anyone will come away empty, but quite the opposite.  Readers will come away full and satisfied with Curse the Cotton, and how your evil comes right back to your front porch in the worst possible way!