Imagine yourself at home alone  …  until you feel another presence inside watching you!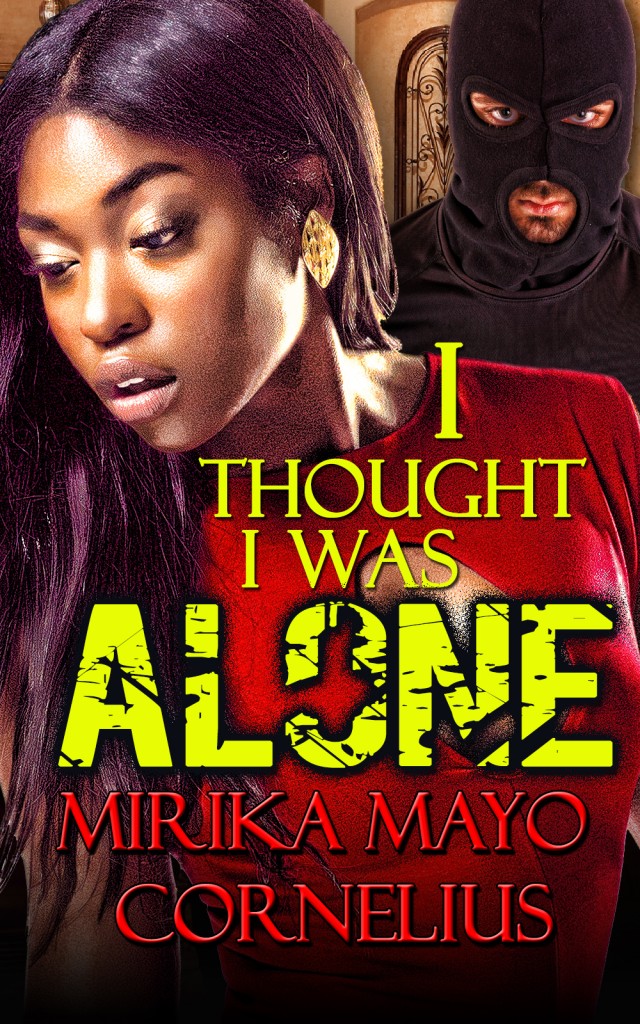 Available now is the brand new special release, available in e-book format only…
I THOUGHT I WAS ALONE
Trina secretly throws a big house party at her parents' six bedroom home while they are out of town. Things at the party are fired up, with partygoers stretched from wall to wall, until the party comes to an abrupt end. Trina believes that everyone has left for the night, but she soon discovers that not everyone has left her home.

There is someone still there.

Her life takes a deadly turn, putting her at odds with a deranged stranger who just won't leave her house or her alone!
Get it now in one click!
 AMAZON KINDLE    NOOK     iTunes      KOBO       AMAZON UK
A special note from the author, Mirika Mayo Cornelius
I thank everyone who has taken the time out to one click and download this special e-book release, my latest, I THOUGHT I WAS ALONE.  I enjoyed writing this book and I know you will enjoy reading every moment.  The amount of drama Trina goes through in this story is crazy, so if you just downloaded the book, please spread the word.  If you absolutely love the book, send everyone to download it and leave an awesome review!  Again, your support and love is greatly appreciated.  Thanks a million.
– Mirika