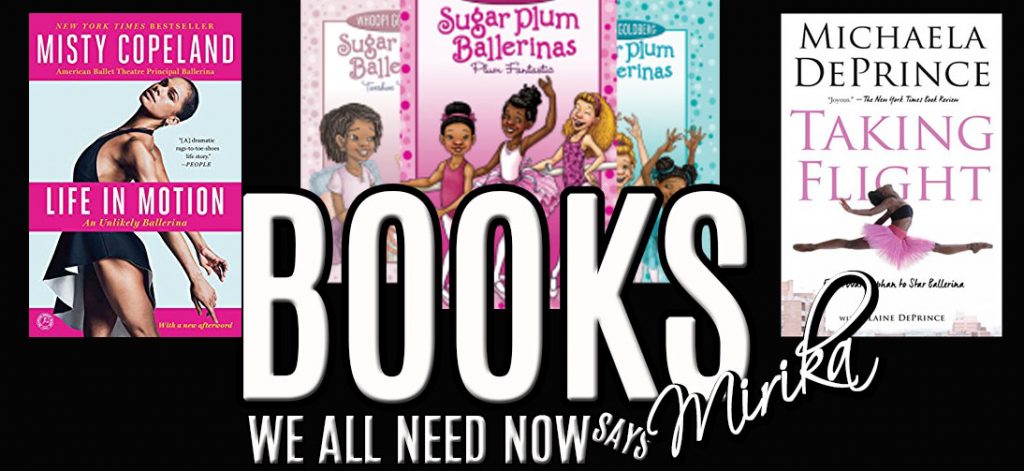 After taking a glance through the thousands of books available online, I wanted to bring attention to what I call the books of motion, particularly the books of motion where African Americans have been underrated or not represented much at all although their skill has been of the most excellent of many. The books of motion I am writing about are dance, in particular, ballet.
This is why I have chosen these BOOKS WE ALL NEED NOW in order to showcase the wonder and grace of African American and African women in an arena where they haven't been welcome with open arms for years. I'm going to start off with Misty Copeland, the star of today opening doors for ballerinas of tomorrow.

Can we all call this changing the game when it comes to ballet? Yes, we can. Misty Copeland actually started dancing late, as a teenager, however, this only makes her story that much more amazing because in a short amount of time training became a force to reckon with in ballet. This can all be read about in her book Life In Motion: An Unlikely Ballerina.
I've watched the documentary on Netflix titled A Ballerina's Tale, and it shows the pains and struggles and well as the triumphs and victories of Misty Copeland, her upbringing and how she has become the first African American principle dancer in American Ballet Theatre history. This is an AMAZING story and one for all young African American girls to know.

In this instant New York Times bestseller, Misty Copeland makes history, telling the story of her journey to become the first African-American principal ballerina at the prestigious American Ballet Theatre. But when she first placed her hands on the barre at an after-school community center, no one expected the undersized, underprivileged, and anxious thirteen-year-old to become one of America's most groundbreaking dancers . A true prodigy, she was attempting in months roles that take most dancers years to master. But when Misty became caught between the control and comfort she found in the world of ballet and the harsh realities of her own life, she had to choose to embrace both her identity and her dreams, and find the courage to be one of a kind.

With an insider's passion, Misty opens a window into the life of an artist who lives life center stage, from behind the scenes at her first classes to her triumphant roles in some of the world's most iconic ballets. A sensational memoir as "sensitive" and "clear-eyed" (The Washington Post) as her dancing, Life in Motion is a story of passion, identity and grace for anyone who has dared to dream of a different life. — Amazon
Stunning, right? Of course she is. While watching, go ahead and download Firebird, a picture book by Misty Copeland as well.
In her debut picture book, Misty Copeland tells the story of a young girl–an every girl–whose confidence is fragile and who is questioning her own ability to reach the heights that Misty has reached. Misty encourages this young girl's faith in herself and shows her exactly how, through hard work and dedication, she too can become Firebird.

Lyrical and affecting text paired with bold, striking illustrations that are some of Caldecott Honoree Christopher Myers's best work, makes Firebird perfect for aspiring ballerinas everywhere.
It is Whoopi Goldberg who released a collection of books titled Sugar Plum Ballerinas, and although this is all fiction and fun for the younger audience that was released some time ago, it's stories are of dancers, those who want to become dancers and those who simply don't.
Why every household needs this collection of stories is because it provides stories that are hardly ever told where African American girls are going through the norms of life, fussing and funning over real issues that matter to them when it comes to performance and more.
Sugar Plum Ballerinas is a box set of six stories with pictures that we can all delight about. This set will be a gift to my niece who absolutely loves to DANCE.
Speaking of young ballerinas, we can't forget bout Debbie Allen's Dancing in the Wings. Debbie Allen is known for her exceptional choreography, and it is fitting for her to have released this book about a girl named Sassy which is loosely based on her own life as a dancer. Here's the full synopsis below from Amazon:
Sassy is a long-legged girl who always has something to say. She wants to be a ballerina more than anything, but she worries that her too-large feet, too-long legs, and even her big mouth will keep her from her dream. When a famous director comes to visit her class, Sassy does her best to get his attention with her high jumps and bright leotard. Her first attempts are definitely not appreciated, but with Sassy's persistence, she just might be able to win him over. Dancing in the Wings is loosely based on actress/choreographer Debbie Allen's own experiences as a young dancer.
If you've never seen Debbie Allen dance, well here she is in a rare television special Dancing In the Wings.

Last but not least is Michaela DePrince's Taking Flight:From War Orphan to Star Ballerina. Straight out of Sierra Leone was a young girl who was basically treated as a pariah due to a skin condition. However, after being adopted, she quickly fell for dancing and ended up the principal ballerina. Here is the full synopsis below of this true story.
Michaela DePrince was known as girl Number 27 at the orphanage, where she was abandoned at a young age and tormented as a "devil child" for a skin condition that makes her skin appear spotted. But it was at the orphanage that Michaela would find a picture of a beautiful ballerina en pointe that would help change the course of her life.

At the age of four, Michaela was adopted by an American family, who encouraged her love of dancing and enrolled her in classes. She went on to study at the Jacqueline Kennedy Onassis School at the American Ballet Theatre and is now the youngest principal dancer with the Dance Theatre of Harlem. She has appeared in the ballet documentary First Position, as well as on Dancing with the Stars, Good Morning America, and Nightline.

In this engaging, moving, and unforgettable memoir, Michaela shares her dramatic journey from an orphan in West Africa to becoming one of ballet's most exciting rising stars. – Amazon
This story is one to make everyone remember not to give up on dreams because of circumstances where the deck is stacked against you. Now watch her dance.

These are just some of the books in motion about and by African/ African American women who didn't wait their turns but instead, took the moment because they knew it belonged to them…rightfully.
---
Download my book Curse the Cotton now.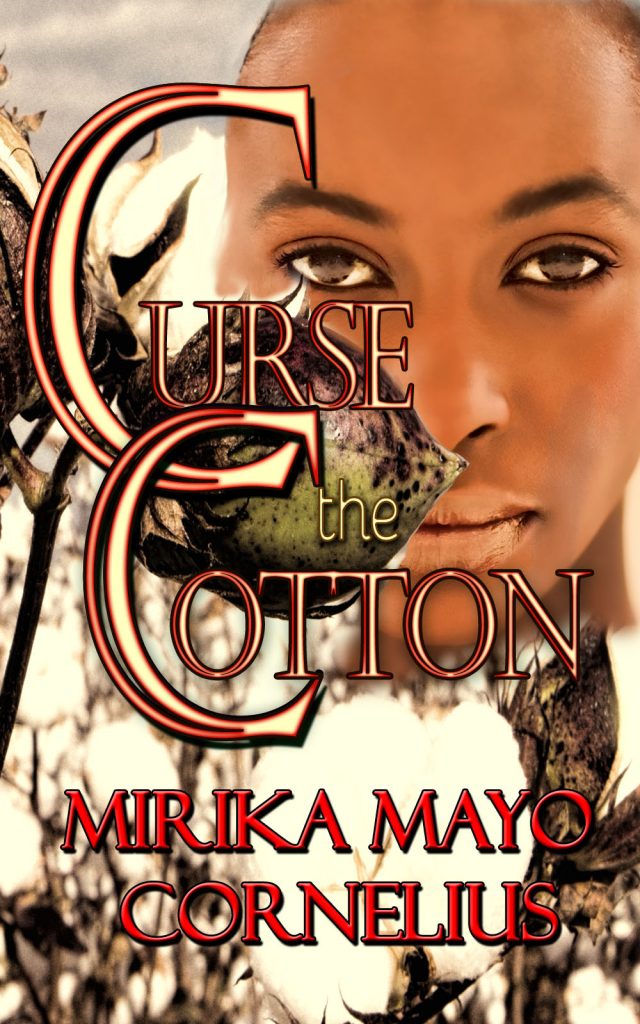 Life on the plantation for a Negro woman was already worse than any livelihood that existed, but when the wealthiest "massah" in the area destroys the only grasp on true, unquenchable love that Shelone has left to live for, her thirst for revenge is unleashed, starting in the vast cotton fields and ending in bloodshed all across the Marksman plantation!