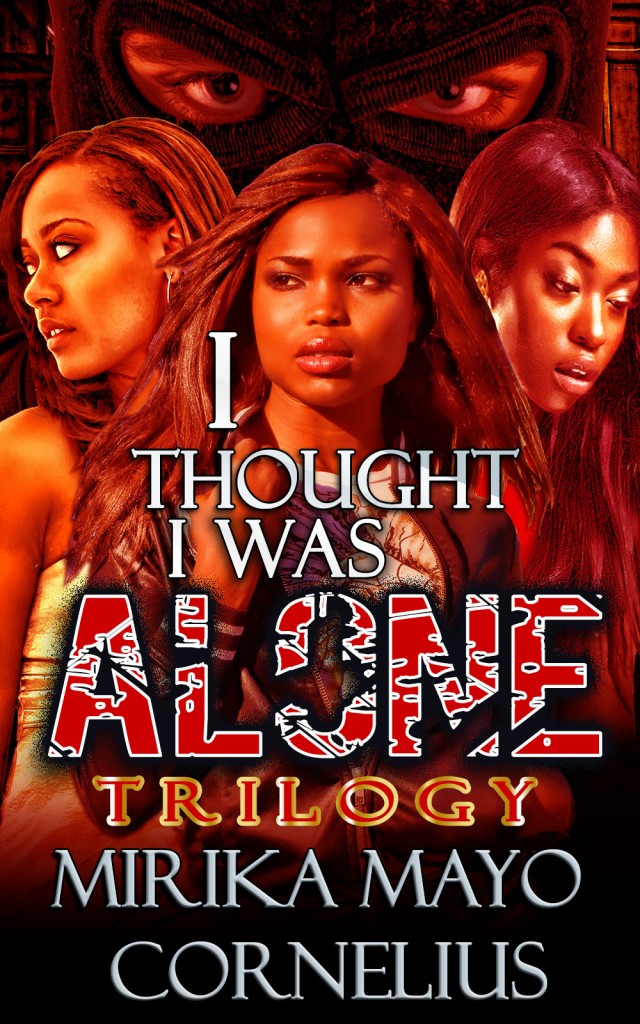 It's finally here, especially packaged for all who love to one click and read full series in one book.  My I THOUGHT I WAS ALONE TRILOGY has officially been released, all 225 pages of epic thrill and suspense!
I THOUGHT I WAS ALONE has taken readers by shock and surprise starting with the debut of this series all the way to the finale in part 3.  Now, you get to read it all at once, in one download!
Enjoy on any device right now!  Thanks a million and spread the word!  You don't want to be ALONE with this great 3 in 1 buy!
(ONE-CLICK ON ANY DEVICE BELOW TO ORDER)
---
What have readers been saying about the I THOUGHT I WAS ALONE book series?
"Crazy and Scary!"
"Felt like I was watching a suspenseful movie!"
"Loved this book!"
Why should you read it?
It's unlike anything you've ever read before…and I'm not just saying it.  From the characters to the whole plot of the full series, to get it all in one is an amazing read, from start to finish.  It's one thing to read a book or series, and it's another to be shocked on every turn of the page.  I Thought I Was Alone Trilogy gives LIFE to you all who are in search of drama, action and a great thrill all in one place!  Join the many who have already enjoyed the series now in one download.