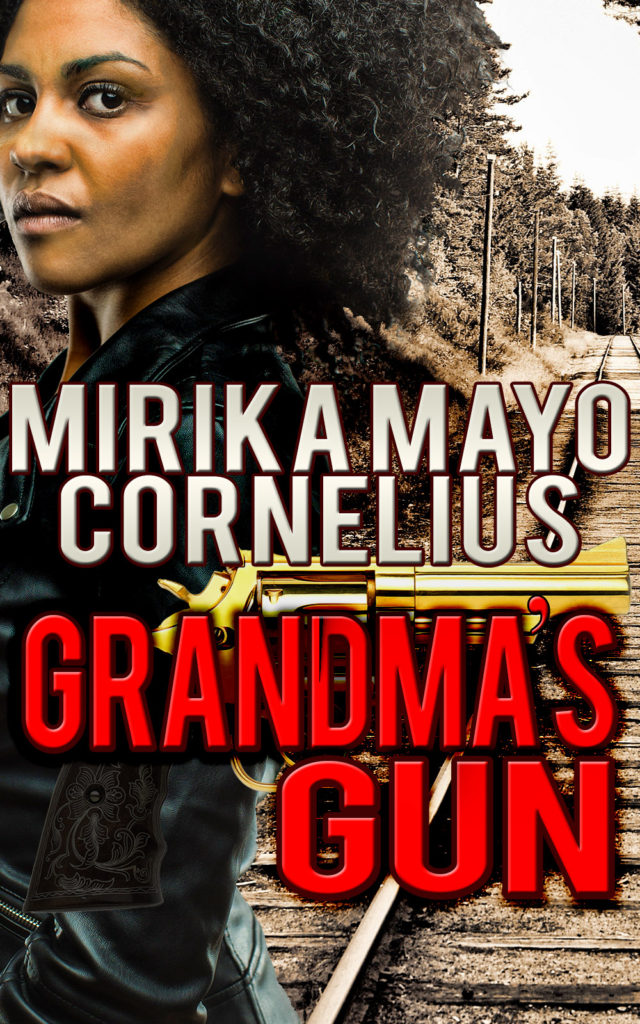 1. Why Grandma's Gun?
Grandma's Gun is a story that I wanted to release in a historical/women's fiction 1970's time frame within backdrop of a city called Santee in the southern state of South Carolina.
In Grandma's Gun, there is a type of complex love that I can argue we all have, when instinct takes over, no matter how old a person is, causing you to protect or even go after those trying to destroy or kill your family.
Though murder is wrong, self-defense isn't. In the end, which one it is – murder or self- defense – is defined by who is doing the judging.
This is the complexity of the story. It's a story of what love sacrifices.
2. Sweet is the name of the Grandma. Does that name have significance?
Sweet is the name of the grandmother, and she is a young grandmother, not older than fifty. She has a somewhat hidden history about herself, however, she reveals pieces of it throughout the story as things begin happening that take her back in time.
She takes on what I would call a silent, secret struggle to maintain until she can no longer do so.
3.
The other characters, Liz and Jonathan, are who engage the story from various points. Explain their dynamic.
Liz and Jonathan and brother and sister who are very much tied to one another despite the age difference, Liz being a first grader while Jonathan a graduate of high school. Instead of being solely a big brother, Liz depends on his presence like his is a father, although she has a grandfather in that role. Liz's curiosity leads her from a genius child to a fearful one as she becomes to wise about the world around her far too soon.
Jonathan, having a rather rough time in life, has taken a turn from hopeful to giving up. He is still finding who he is and his purpose when the worst happens, but it had always been his sister, Liz, who could pull him out of his depression because he desperately wanted to make her and others proud. Unfortunately, he saw himself as a let down.
4. Where does Grandma's Gun come into play?
Grandma's Gun comes into play mid story, and once the trigger is pulled, there's no going back. Just like in real life, some things can't be reversed, no matter how much any of us would like to start over.
Grandma's Gun is really a story that reveals the gray area between murder, self-defense and love. It just depends on through whose eyes one looks.
Here is the question: What would you do if the police were about to kill your grandson?
Want to read books on Kindle Unlimited? Check out the
Kindle Unlimited Membership Plans