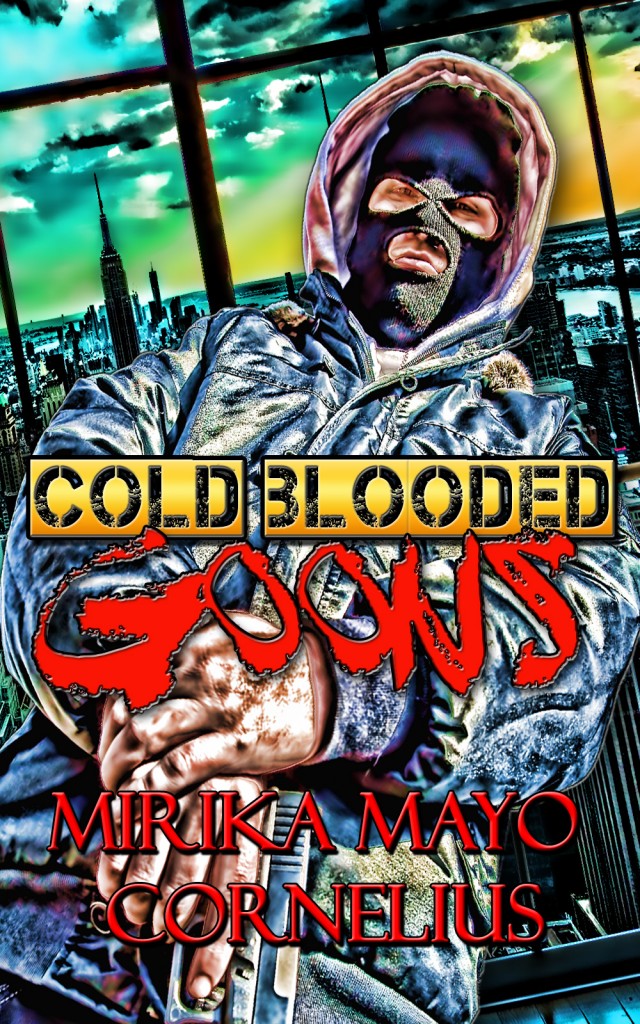 Why I Chose Jack as the Character from First Degree Sins to Write a Story About?
First comes love, then comes chaos and then comes, something Jack never expects in the novel First Degree Sins, and this is the main reason, besides his unique attitude, knack for nonsense, and vantage point, that I wanted to give Jack Seedman his own story.
He'd become my favorite character to write because he gave me an outlet to create fun in the midst of fear, danger and endless possibilities.  His attitude is the same in my latest, Cold Blooded Goons, and this time, he is the main character surrounded by trouble on all sides.
Cold Blooded Goons is the untold story of Jack that jumps into First Degree Sins for one page and then dives back out of the story with the sole purpose of giving readers the craziness happened in the city of Orlando, both on there way up there and back down to Miami.  It's truly cold-blooded… with flair…if you can allow your imagination to take you there.
Who is the worst of the Cold Blooded Goons?
The worst of the goons is Luke, known as Lukewarm.  Related by blood to Jack, and these two have done most things together.  They are the same, but where it can tear them apart, they are very much opposites.
Honestly, I've never run into a character or storyline like this one, therefore, my lean was to write it.  I love the freshness of Cold Blooded Goons, and the situations and characters are unlike others in books read time and time again.  I'm 98% sure.  It's not just another urban book…nor is First Degree Sins just another urban thriller.
_________________________________________
BRAND NEW RELEASE ***COLD BLOODED GOONS*** DOWNLOAD NOW!
They say blood is thicker than water, but how far are you willing to go when blood puts your life on the line?
Jack and Lukewarm have always been bound by blood, but when Lukewarm gets Jack involved in his next scheme for riches without giving him any details other than telling him that no one will die, Jack must then choose between being down with his blood or ditching this deadly dilemma before it's too late!
Cold Blooded Goons is the untold back story of the character named Jack from the pages of the novel First Degree Sins.
AMAZON KINDLE – http://amzn.to/1rqUaGI
NOOK – http://tinyurl.com/getgoons
AMAZON KINDLE UK – http://www.amazon.co.uk/gp/product/B00NS07ON0?*Version*=1&*entries*=0