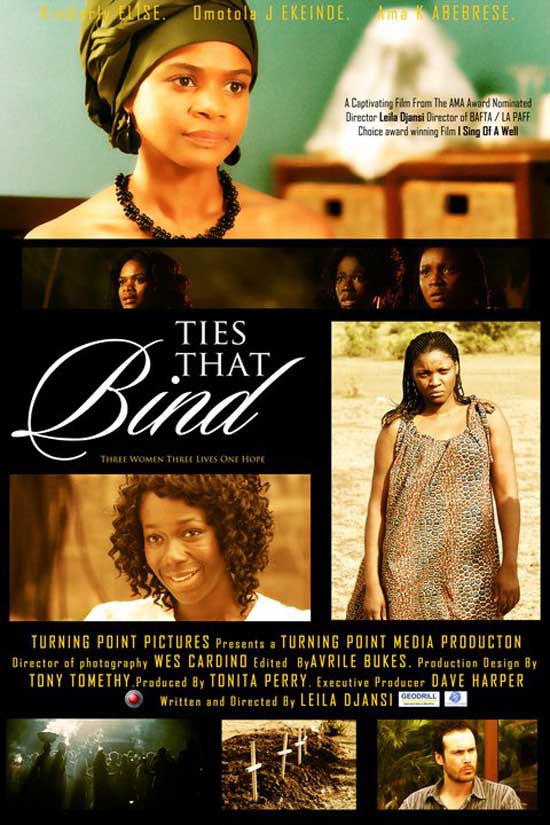 There is absolutely no entertainment better on television than watching something that can teach another culture along with sending messages in the visual and storyline. I love movies such as this on – Ties That Bind.  It doesn't look like a super astronomical production, however, my interest in it lies more on the content versus the "Hollywood" of it all.
Besides that Kimberly Elise is one of my favorite actresses and to see her move into a different genre…nice. Would truly love to see how Ties That Bind plays out, though, I have no earthly idea when it releases … RESEARCH!!  From the looks of it, three women come together with the children bond, but it looks like much pain is involved in this story.
Update: Just got the summary – reads great!
Adobea, Buki and Theresa are three women from different walks of life bound together by a similar pain; the loss of a child. In a destined meeting in a small village in Kroboland, the women journey together to redemption, love, life and forgiveness as they renovate a dilapidated clinic for the villagers.