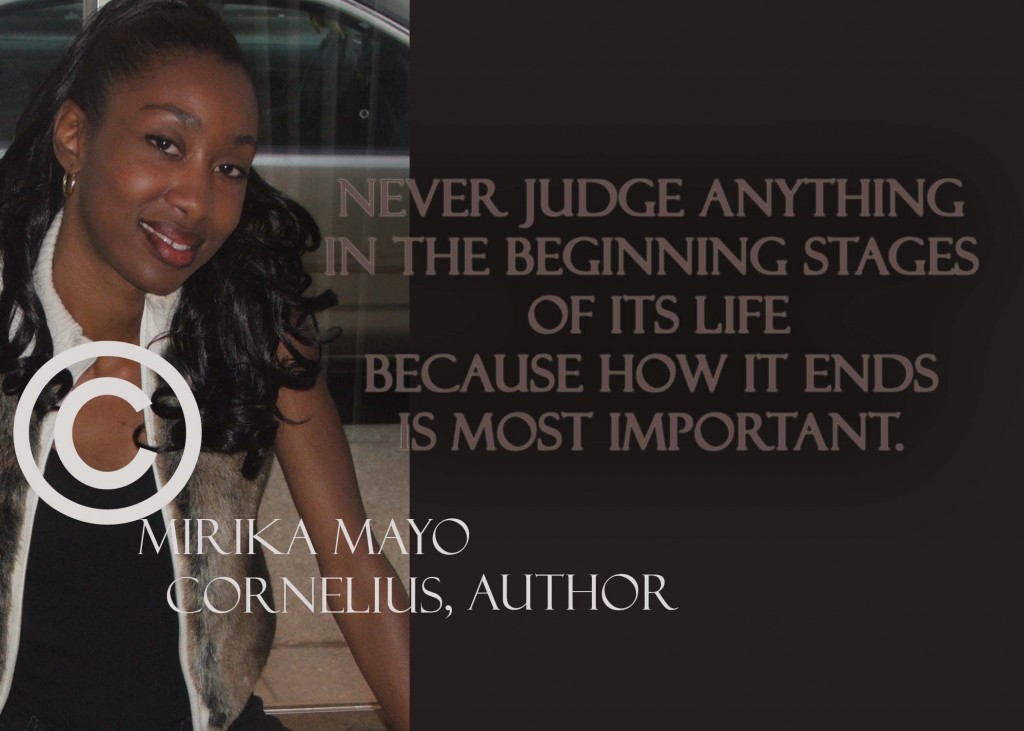 When I first started off as an author, I didn't know what to expect or if people would even read my book and like it. Of course, I put my heart and soul in it, therefore, I believed in it. I remember going through each and every chapter of the story in the very beginning, hoping that the end concludes powerfully as I wanted it to do. From anyone looking at me writing inside my late grandmother's home, it would have looked like jumbles of paper and notes, piled in order atop each other. The story was just getting started, but I would assume to many, there were doubts that it would even be a success much less make it to publication.
In the next year, SECRET came to be and when I went on tour, I sold out in just about every city I visited, with super reviews and return readers for the prequel! I was extremely happy. This all to say, never judge anything by how jumbled up in seems in the beginning, because the end is what it's all about! That goes with writing and life.
Stand tall, be proud of your accomplishments, and stay humble.
Mirika Mayo Cornelius