I can only tell you what I know and have encountered as an author, and of that, there are definitely some things that a rising, or new, author will need that will work in his/her favor over the course of his/her writing career.  Those items needed are a marketing plan, fighting spirit and writing options, and the reason why these things are essential is because they all work to balance each other out to create a level platform for success.
Fighting Spirit
Before jumping into writing, have it set in your mind that you won't give up and that you will finish the project.  Too often is excitement and determination followed by fear, inconsistency and ultimate quitting due to circumstances that are inevitable.
Do yourself a huge favor.  Become your own cheerleader and enjoy your own book while believing in the potential.  If you know why you started the project to begin with, then there should be no problem following through standing behind it and fighting through times when it seems there is no audience for your work.  The truth is that you have to find that audience and when you do, remain determined to keep them.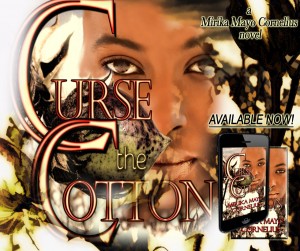 Marketing Plan
Before releasing your completed nonfiction work, short story, novel etc.,  it's necessary that you develop a marketing strategy along with a marketing calendar.  There are certain audiences that you want to cater to as well as certain days to market that will optimize your strategy.    Therefore, don't be in so much a rush to deliver your product without first knowing your destination and how to get there via social media, face to face, or even ads.
Writing Options
Finally, you need other writing options. The one thing that helped me grow as an author over the years is writing in a variety of ways. For instance, I blog which keeps the ideas in my head turning.   A great writer will become even better by learning to explore various writing options or "jobs" that will constantly keep them in practice.
There are some people who tend to take creative writing courses in order to feed their talent and gain more from it to deliver to readers.  Others may have the natural gift to write, but will take that on and become a thought leader in the field, helping others via blogging, ghost writing etc.  Whatever route is taken, just like a basketball player or tennis player has to practice in between tournaments, so does a writer to sharpen the skill.  Therefore, find out what writing options are available to you and make use of them during down time.
Til next article!
–Mirika Mayo Cornelius
---
Don't be the only person to not read this epic drama CURSE THE COTTON!