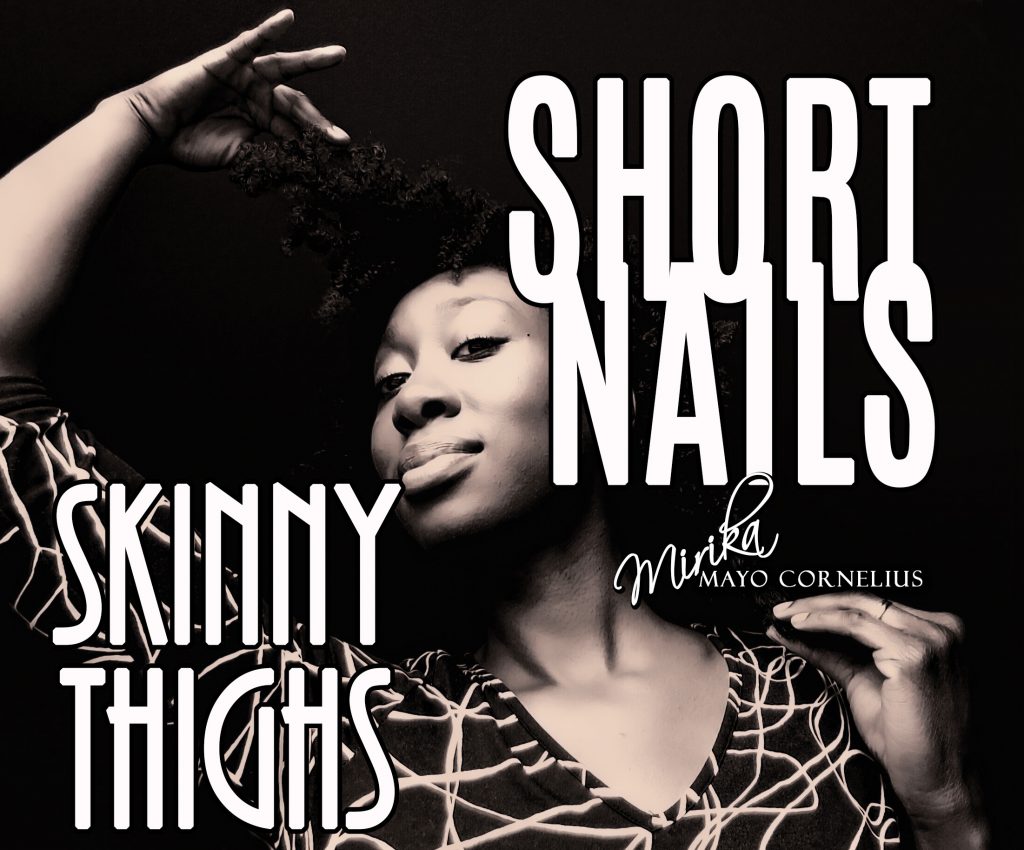 I grew up like a stalk in the deep, deep sunshine, flicked my feet in the puddles of muddy waters and held on tight to my chair as my mother hot combed my kinky hair.  It was all there from the time I spent my first dime, caught some Jumping Jacks and committed my first crime…yep, I had these short nails and skinny thighs.
I tried once or twice to put on some crafts, make my fingers laugh and have a good time, change my destiny by altering my look, just like taking on a new story instead of writing my own book, but those long, lovely things made me feel so out of place because no matter how much I tried to embrace… them… they just didn't work for me…write for me…type for me…live for where I was going and wanted to be.  So I left them there.  Broke them suckers all off my fingers without a care, and I finally felt free to be me, once again with my short nails and skinny thighs.
Some older people would stare me up from my long, lingering toes to the top of my dome, and they would tell at me, just yell at me, that I needed to go back home and get some meat on my bones.  It was just about to slide off the side of my overtly young but intelligent mind how they could stand to run a few miles from time to time instead of sitting their tired tails on the fronts of their porches smokin' torches and chewing hay, but I let them speak anyway, and I also let them laugh, stare, shake their heads and sigh.  Did I feel like making time to cry?  Maybe so, but my Mama didn't raise no chump, you know?  Crying never came easy for a girl my size…yeah, even with short nails and skinny thighs.
I came out of my Mama's womb not a moment too soon.  I didn't know a thing, not even my names – my first from my last or my middle – it all sounded the same.  But what I soon unmasked or better yet unearthed, wasn't by chance but by the awakening in The Rebirth – that I didn't need the greed that would attempt to make be beg and plead to be accepted by anything or anyone who thought they were the only bright and brand new thing created under the sun.  Like they were more special than I…just because they had long nails and plump thighs.
My, my.  What a lie.
---
Short Nails, Skinny Thighs is a featured poem from my upcoming 2017 book of poetry.
The first look at my 2017 book of poetry will be in my upcoming magazine, so sign up at the pop up to get that first take!
Listen to Suffocation and subscribe on YouTube.  Also, shop for more great books right here at mirikacornelius.com!