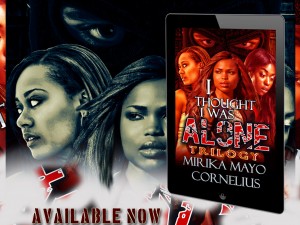 So today, I'm going to reveal the importance of social media when it comes to your brand as an author. Sure, not everyone needs social media to sell, gain or attract new people to their projects, but I always say that this shouldn't be the only reason that an author, or any type of celebrity, wants to interact with others. To be quite frank, it's a joy and very fun to always have some sort of communication with everyone because engaging chatter and laughter is not only great for the soul, but it also opens up opportunities for the participants to grow as well.
For instance, I've always known that one of my gifts was writing, and I've known this for most of my life. Becoming an author of fiction novels and branding blogs has been the icing on the cake for me because doing something you love for a living never feels like work. That being stated, if a person by the profession and name author Minnie Dix never had a genuine conversation with me at her book signing, who knows how long it would have taken me to move forward in my writing or authorship?  The short conversation that I had with her opened up doors for the both of us, landing a unique friendship and bond that carries on today. To her, I was a passer-by at the time and potential purchaser, but she made it more than that. She was willing to assist me and others in our reach toward success, and for that, I'm grateful to God for her.
What I'm trying to say is, never be self centered if you want to involve yourself in social media. No one is saying to spend hours upon hours taking everyone through the ropes, but a nice tip on the way to success can bring something more than just a bought project..  I will bring a lasting friendship that builds a great network for everyone involved.
Be genuine. Love people, whether they buy your projects or not. Make a lasting impression that adds to your BRAND and persona. This is the way to be social. Be yourself and not your-selfish. Don't make it a social ME-Dia, (social ME day), but truly make it social. Have a party and laugh with others!
Never make social media SOLELY all about YOU.
Always take interest in chatting with others about more than your books.
Know the importance of a great wide network of authors and non authors.
Create great associations/friendships…yes with even complete strangers.
Most importantly, be yourself.  No one likes a fake.
Always have something for someone else to grow and build on.