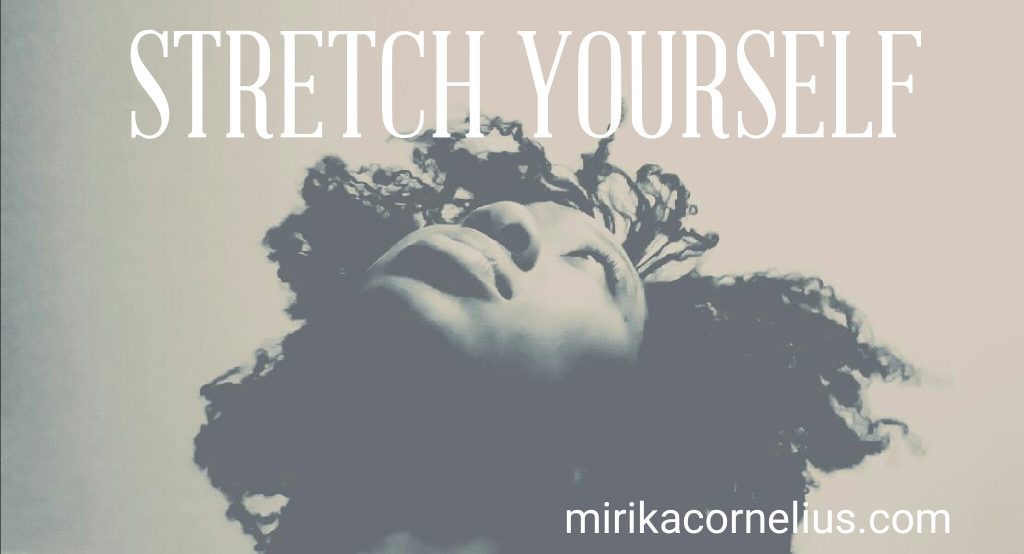 Do you stretch?  I mean, do you really stretch your body each and every single day, or have you forgotten that it is the most liberating thing that you can do after waking up, before and after exercise, and even while sitting at a computer for two plus hours.  It gets the body moving in a more flexible way, creating an energy that can't be formed any other way.  Yes, this is all from a simple stretch outside of your self made box that you've decided for one reason or another to cramp yourself into for a period of time.
Now, think about how your mind may feel if you stretch it by reading more books than what you are accustomed to reading?  What a relief, right?  Think about it.  Sure, you consume a variety of things each day from the television, music, food…wait.  Let's stop at food.  Imagine eating the same meal morning, noon and night.  Just vomit already.
If it hasn't become apparent already, it should have.  Stretching yourself physically and mentally makes a happier more adjusted personality overall.  Imagine someone who only reads mystery novels.  Sure, they are super.  As a matter of fact, they were a favorite of mine as a child, however, I'm glad I stopped to read young adult, autobiographies, classics and international books from various countries.  I found out that even though I love a great mystery, I actually enjoy a variety of books that happen to sometimes end up better than my die hard mystery.
One of the greatest things we all can do in this diverse society we live in is read a multitude of books, various genres and written by various races and cultures of people.  This way, so what if you have never been to Iceland, you can view a fiction or nonfiction from the perspective of someone who has lived there all of their lives.  I was amazed when I first read Kaffir Boy.  Sure, the title has very strong language, and when I picked it up after reading the synopsis when I was in junior high school, I had no idea about South Africa in that particular aspect that came from the author.
It became one of my favorite books.  Right now, I'm reading Running For My Life by Lopez Lomong, and it's AMAZING.  It's insight that I've never known out about a young boy who was taken from his parents, and it took place right there in the motherland Africa.  The book is so good that I don't want to give anything away, so read it yourself.
Here's the thing.  I write fiction, but I read EVERYTHING.  There is a freedom that comes with stretching my mind and imagination that is just as necessary as stretching one's physical body.  In school, it was mandatory to read Shakespeare and the like no matter what your culture or background, but I would love to challenge those in school, from teachers to professors and principals, to introduce a variety of culturally diverse and fictitious stories to students.  This would bridge so many gaps and stereotypes, leading to youth understanding one other while also hopefully altering any stereotypes that some teachers may have hidden against students for lack of understanding.
Back to stretching…  Have you stretched yourself today?  If not, do so now! :-)
---
Download my horror INSIDE THE GATES OF DOONS now!