I've been so busy that I haven't blogged from here in a while, but I had to get on today to tell everyone who supports me that God is great! I want him to bless every last one of you for your continued purchases of my latest book – Ain't Quite What I Thought! 2
I enjoyed every moment of writing all the twists and turns in Jeena's life in Ain't Quite, along with her man, Stay Black, her girlfriends, Parri and Tanya, along with her younger sister Faith. Ain't Quite What I Thought! 2 brings all the jam packed drama, shock and craze, and the book is totally unpredictable. Shoot, I even shocked myself!
Therefore, I want to tell all of you thank you, and continue talking and telling everyone to download and/or purchase the paperback book on Amazon or Nook, or to even order it from their bookstores. God bless you much, and my next book is bringing HORROR to your tablets and bookshelves!
Love ya much,
Mirika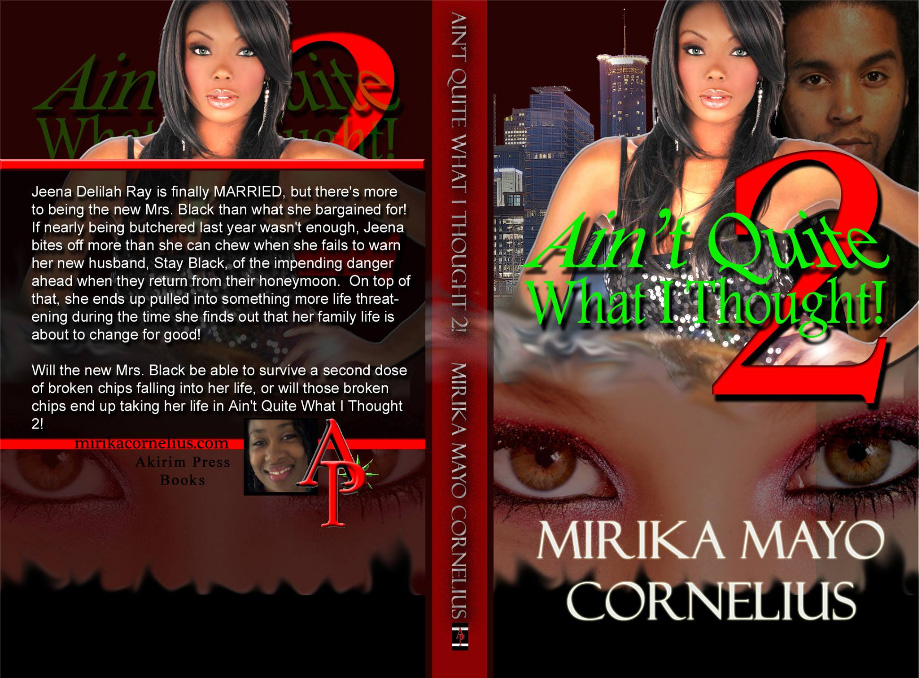 Jeena Delilah Ray is finally MARRIED, but there's more to being the new Mrs. Black than what she bargained for! If nearly being butchered last year wasn't enough, Jeena bites off more than she can chew when she fails to warn her new husband, Stay Black, of the impending danger ahead when they return from their honeymoon. On top of that, she ends up pulled into something more life threatening during the time she finds out that her family life is about to change for good!

Will the new Mrs. Black be able to survive a second dose of broken chips falling into her life, or will those broken chips end up taking her life in Ain't Quite What I Thought 2!