Two of my favorite things about writing stories – the beginning and the end.  I just finished Deception at Gabriel's Trails V, which is the finale, and a huge smile draped across my face.  I was cheesing like Celie in The Color Purple.   Loving this series is one thing (and I love it dearly), but concluding it exactly how I want it, now that is absolutely awesome.
THE END of a thing.  It's is like a FINISH HIM on the video game Mortal Kombat.  It has to be right and come correct or not at all.  Who wants to end it all with a punch when it can be a FATALITY.  On the flip side of all the violence, for those who like a much more peaceful rendezvous with words, it must feel like that last bit of the banana split that fills you up and the last thing to eat is the cherry on top.  Delicious.  However, for those who like to poeticize things – THE END must deliver the perfect halt  like the disappearance of labor pains after giving birth to a nation so that you can watch it explore new life.
This is what THE END of a story feels like to me.  It's more than an exhale.
Now, on to THE BEGINNING.  If you follow me on facebook, you already know that I'm in the beginnings of another long awaited Cyan Deane book. Cyan Deane is another name I write under aka pen name.  She has a different way of seeing life, and this is why I write under the name Cyan Deane – the odd, not so known or read about perspective.  This time, the protagonist, or main character, is a female.  She's sort of like an outgoing introvert, and you will see what I mean.  She's capable yet incapable all at the very same time.  Everything she is, she is also opposite.
I don't reveal titles unless the book is a sequel.  This isn't a PRE or a SEE, so…  I suppose we will all see it in totality when I'm completely done.  Until then, read my Cyan Deane titles right now.  Live a little.  Shoot, live a lot.  All you'll have to lose is your mind in a great story.  You'll love them.
---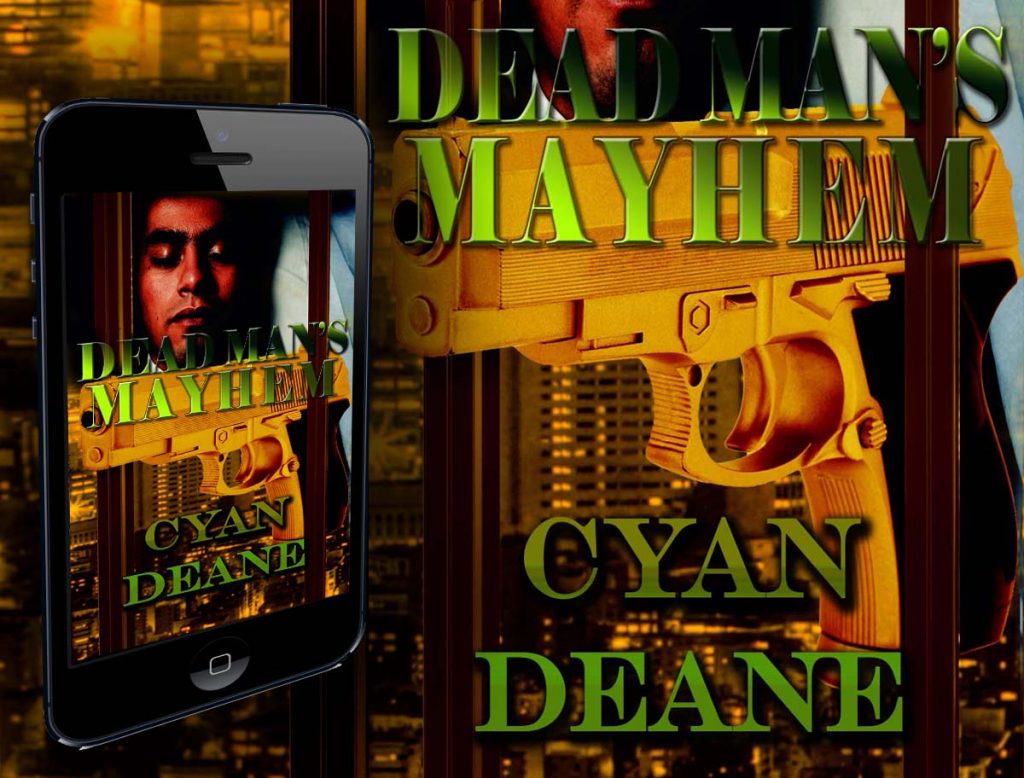 ---
Listen to Suffocation from my upcoming 2017 book of poetry and subscribe to my YouTube