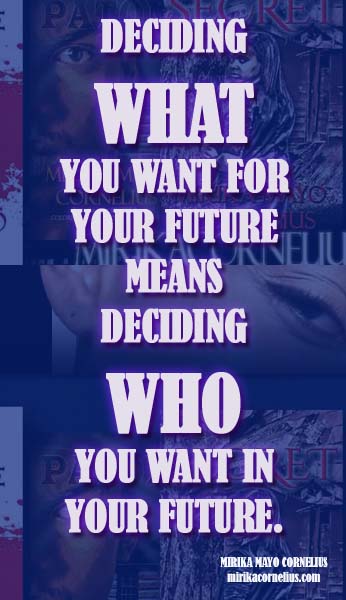 Life comes with many options. Some of these options aren't nearly as important as others may be, but still, they are all options, or choices. When it comes to our futures, the key to not wasting an incredible amount of time with your life is deciding which option is the best for you to take. Which route is the best for you to travel, which person is the best to even marry, settle down with and start a family (if that is in the plans), and even who is good or bad for you in your life? Many times, these choices seem easy, but regardless to their level of difficulty, the question is always going to be – DID YOU MAKE THE RIGHT CHOICE FOR YOUR FUTURE?
Will the choice benefit not just you, but maybe even those around you, or will it take you down a side of life that you never wanted to be on in the first place – filled with drama, abuse, addictions, and even away from your dreams?  Are the people in your life pulling you toward inspiration, motivation and a great future, or are they wasting time, killing your dreams and taking you off your path to what God has planned for you?
These are choices we all have to make, but one of the most important items to remember in your journey is this: DECIDING WHAT YOU WANT FOR YOUR FUTURE MEANS DECIDING WHO YOU WANT IN YOUR FUTURE.  This even follows you through ETERNITY. (Think Jesus)
That's all.  Make your life count by doing your best to make the best decisions on who you surround yourself with and what you can offer each other in life so that all can BENEFIT, not LOSE!
—Mirika