As I scrolled down my Facebook timeline, I ran into a piece from Business Insider that showcases many rejection letters that bestselling authors have received for their manuscripts over time.  Yes, they have received a LOAD of them, and as I read many of the letters, I smiled with joy at the author's success after the rejection.
READ THEM NOW AT BUSINESS INSIDER and be FLOORED by WHO was rejected and WHY
Far too many times, writers/authors give up after submitting their work and receiving that letter in the mail that totally rips their book to shreds.  I've never attempted to sell any of my work to a major publishing company after having great success independently and starting my own press, therefore, I've never gotten jabbed in the throat in that way.  However, I'd love to believe that if I was jabbed to the floor, I'd removed the knife and then write my next book in the blood that drips from it due to the fact that I've never been one to believe in someone else's words over my own ability.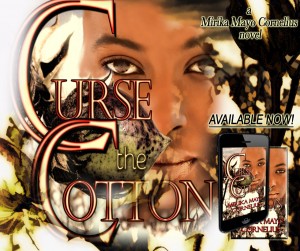 If someone says I CAN'T to me, my response has always been WATCH.  It happened with my rejection to medical school the first time I applied.  I didn't cry, I went to work, and by then, I noticed that something else added to my motivation.  THE REJECTION.
I applied elsewhere.  This time, I got in.  However, it was me who chose not to attend.  I didn't reject medical school out of spite or anything.  By that time, I had a full year to work in the field, and although, I loved the work, I wanted to choose, or be more in control, of my own life.  Rejection placed me on a path of not being told what to do but shoved me into the thought process of making my life happen the way I want it to happen by GOD's will, not because man accepts or rejects me which would make it depend on their thoughts about me and not solely on me and of course GOD.  
So here I am today.  I live by the scripture I can do ALL THINGS through Christ Jesus who STRENGTHENS me.  I firmly believe that if my motive is right and lands in the will of God for my life, success comes, and it isn't based on someone's definition of success.  It's based on MY accomplishing what I set out to do, my working towards it, and God giving it the go.
But enough of me, what I want to say is  NEVER ALLOW A BAD REVIEW or REJECTION LETTER stop you in your brilliance, authors.  Do what it takes to craft the best story that you can muster, and go for it.  You will get a bad review and you will get a rejection.  The fact is that both are opinions, but the word opinion doesn't come off as official, so they don't use it as such when trying to make a living off of judging you.
Finally, thicken your skin.  We live in a world of opinions, but the only opinion you should concern yourself with is God's opinion about you and what you do because once He is inserted, everything becomes FACT.  You are wonderfully created and filled with gifts and abilities.  GOD did that, and mankind can't take it away.
Write through rejection, and gain your freedom.