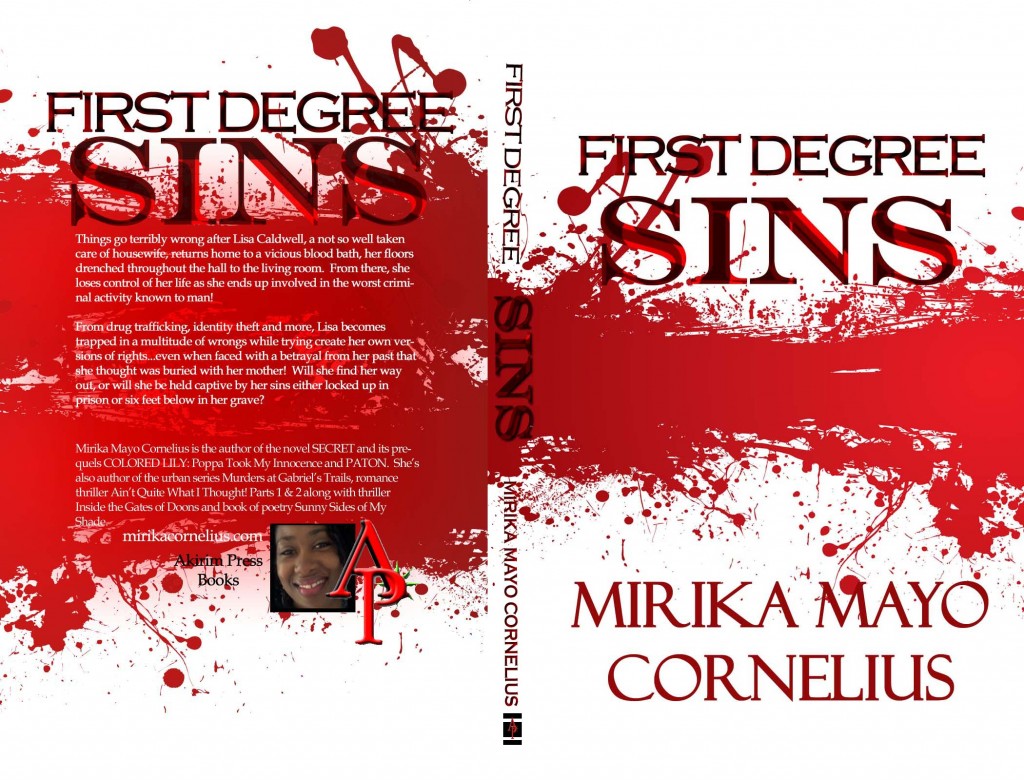 This Spring I released a novel that I am most excited about – First Degree Sins!  A short synopsis can't describe this book's dynamic impact because it's a story that has multiple perspectives going on all at the same time with one focal point – Lisa Caldwell  – and she is thoroughly ticked and in a world of trouble.  From walking into a room soaked in blood to falling into even more disaster stemming from drug trafficking to identity theft and more, Lisa Caldwell has only twenty-four hours to escape the sin she's trapped in, and homicide seems to be the name of the game.
The story takes place in one full day, and there is nonstop drama from morning until nightfall.  There are so many unpredictable elements in this new fiction thriller that I have to be careful not to deliver spoilers.  However, I will deliver this…
THERE WILL BE A PART TWO!
First Degree Sins part 2 won't come until 2015 or the first part of 2016, and it's going to be even more thrilling than the first!  This fiction novel has so many angles, twists, and turns that skipping one page isn't an option, but reading the upcoming part 2 is a MUST!
Go ahead and read FIRST DEGREE SINS now on your Kindle, Nook, or in paperback.