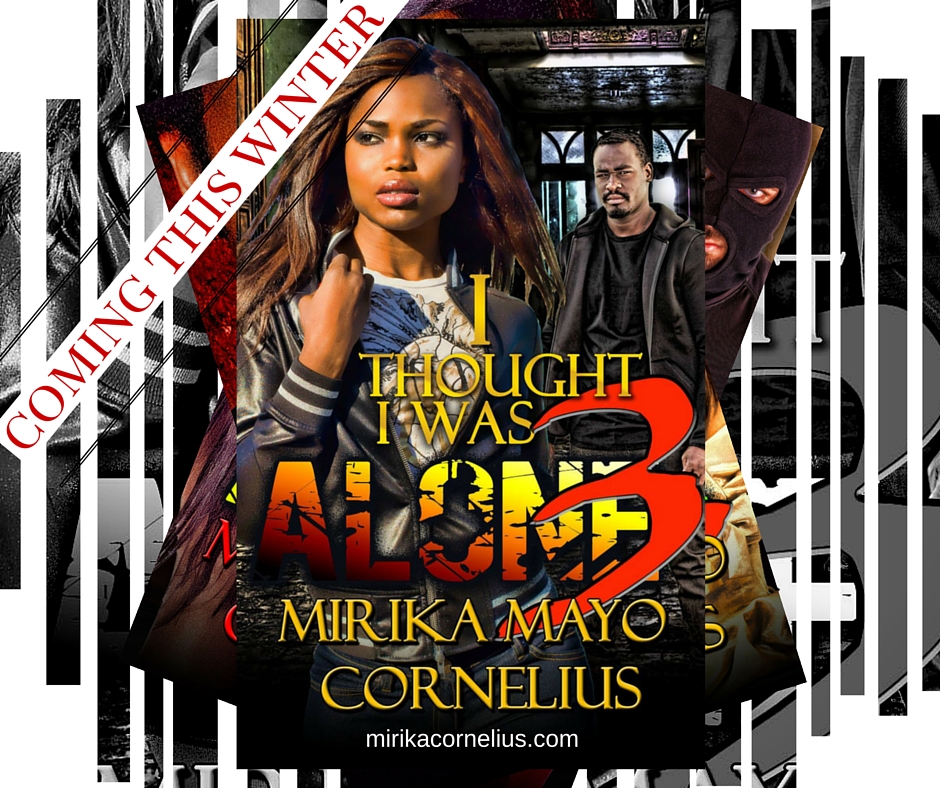 I Thought I Was Alone 3 is complete, and right now, I'm doing the edits for an amazing story. If you've already read parts 1 and 2, then you are in for a treat as everything comes full circle and then some from this thriller saga.
For the book cover, give props to Rod Cornelius of our publishing house Akirim Press. He did a magnificent job on it, and I love it. He actually worked on it while I had absolutely no idea. Before I'd gotten fully into the story of I Thought I Was Alone 3 good, I'd already told him the idea I had, and he drafted up the cover in no time. I fell in love with it, and we hope you love it as well.
In the meantime before I Thought I Was Alone 3 releases in a couple of weeks, prepare for a thriller just as profound as the others. Trina is still here!! Yaasss!! I will bring to you some other characters as well who will DEFINITELY intrigue you, and make this one as shocking as the others.  These characters end up, for the most part, running towards a danger they didn't know was right in their presence the whole time because let's face it…  that's what they get for believing that they were always alone and no one was watching.
Read I Thought I Was Alone Parts 1 & 2 now!
Now, let me get back to writing! Love ya…
Mirika