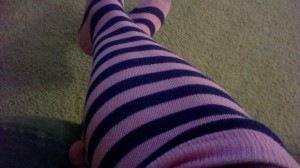 I haven't been here in a huge minute only because I have been so hard at work that it is totally ridiculous, however, all worth every bit of time in.
Just to update, I am on the third edit for Ain't Quite…What I Thought, just to tighten up the loose ends because aiming to fail on a project isn't my goal. I always want to please everyone who reads my books, even more, this is my first twisted romance fiction novel that takes love, losers and ladies to another level.
There is an additional Ain't Quit…What I Thought excerpt #2 that was posted a minute ago, but because I was away from personal blogging, didn't mention it in this area, but  GO READ.  Hopes it peaks interests and then tell everyone you know to make the pre-order buzz happen.
I believe I have decided to put Ain't Quite…What I Thought out digitally as well, but this isn't in stone.  Definitely, I do want all readers/fans, even though I haven't been on the road book touring for three years, to be ready for this one!!! So excited!! My plans are to get back on the move, hitting Chicago to Miami again. Miss you ladies, and miss you gents!
Either way, always catch me via email – mirika@mirikacornelius.com – and I will hit you back and keep you up to date.  Adios until Ain't!