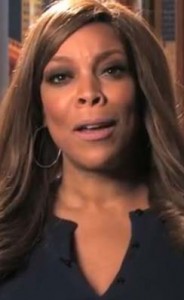 I love how Wendy Williams tells her story of being driven to succeed, no boyfriends, no sex, no friends until she made it. There were some slip ups when she actually made it, but now she's clean and working and living what she'd hoped for all her life.
For those who didn't hear Wendy Williams on radio, she was one of the more controversial prior to her landing her own talk show. She speaks what she feels as real, and there is no true hate in it, but just candidness. Her talk show isn't as raw as the radio show, but Wendy still gets it in and tells it like she sees it.
Anyway, determination is key. Focus on your goals and not every other thing under the sun. In my case, God first, family second and the rest is completely goal oriented and enjoying all of it in the process. Watch Wendy tell her story.