There are some AMAZING stories out here, especially from self published authors. The books are so amazing in fact that many of them have been made into movies and television series that gain great reviews.  One of the more important features of all these written stories is the fact that each had a great edit, both on the pages of the book and during the making of the movie/television series.  Who says editing is a waste of time? Every single thing that is great around us, that was created by mankind, had what I call a BOSS EDIT, from movies, music, and the list goes on. Your book needs that as well.
It doesn't matter if you are writing a book or a script, formatting and grammar are very important, along with other things.  Without a great edit, many times, great stories will be overlooked because no one, and I mean no one, will take the time to seriously read it…not an agent or many of your mainstream readers.
Therefore, find out why edits are a necessity when it comes to your written projects as an author.
Your book is your first impression.  Most of the time, authors don't meet their readers until either a book signing or book festival.  Thankfully, we all have social media which has become a regular gather and meet to greet spot online, however, even before that meeting takes place, it is the author's book that makes the first impression to readers.

Just like actors have film goers who love to watch them work their talents, the same goes for authors.  Readers love a great book, and in that love for a great story, comes the love of the author of that story.  Therefore, when you write a book for the masses, you really are putting out a first impression…thus the need for a great edit prior to its release!
Your first impression should be as flawless as you can get it.  Sure, every single book, even the most popular ones, have mistakes, however, no book should be so overrun with them until the first impression leads to book rejection.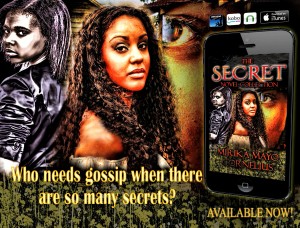 You are in the entertainment business.  Imagine going to a movie that you've paid almost $20 to see, and during the entire movie, the reel stops, slows or becomes fuzzy, voice overs aren't in sync, etc. What are you going to do? Ask for a REFUND because the experience you had wasn't as enjoyable as you'd hoped. Instead, it was filled with readjusting, refocusing and mental aggravation when it should have been stimulating.
Get the picture?
It's the exact same way with a book. No reader wants to fix every other sentence for the author or try and determine what the writer is trying to say in a jumbled mix of words that make no sense together. It's easier to just refund the book, buy another that is edited, and have an enjoyable read.  Again, no book is perfect, but at least make the reader believe you made the attempt to give it a great proofread.  Trust me, they'll know when you happened to accidentally miss an error or two, and they will understand.
You should want to engage readers in the best way.  What good is telling a story if you don't know how to engage the listener or the reader?  If you've ever been to a magic show to see a magician, one of the most important things the magician does is get your attention.  The magician wants to force your attention where he or she wants it to go in order to get the end result.  The same with story telling.
The proper editing job will provide more provocative and clearer ways to tell a story, resulting in it gaining the full attention of the reader.  Once this happens, the emotion you, as the author, have evoked will push the reader to continue turning the pages for more!  With improper formatting or grammar, that portion of your book that is supposed to capture the reader will instead cause the climax to fall flat.
We don't want that, right?
Need an editor?  I'm available between March and September!  Email me – mirika@mirikacornelius.com
You can possibly think of several other reasons why getting a BOSS EDIT for your book will work in your favor, such as an increase in book sales, great word of mouth, etc, but the bottom line is to find an editor and put your best first impression directly inside your book.  You won't regret it.
---