I'm going to list some books that you've probably heard before at some point. You may not know the authors of these books, however, they are all well known. The reason I chose these titles are because they are books that were written YEARS ago.
The Color Purple
Kaffir Boy
Carrie
Crime & Punishment
The Lady, the Lover, & Her Lord
Rich Dad, Poor Dad
These books are still selling like wildfire. Imagine all of our books doing the exact same thing in the next twenty or so years because this is exactly what is supposed to happen — at least from where I'm sitting.  The view is amazing.
For the most part, the reason why all of these books remain on the high end of sales is because
BOOKS HONESTLY NEVER GROW OLD!
As long as there are people to read them, they will be read based off of simple observations about books, especially certain books.
Has the book been written to satisfy upcoming generations of readers?
Is the book well written?
Is the author still marketing the book, targeting who it needs to target?
Has it made it into the school system and libraries?
Has the author released new titles?
Does it entertain, teach or assist the reader in a fundamental way?
Is a NEED met?
Has it (the topic) been written about a multitude of times or is it a first, or unique, story?
Is there value that comes from reading the book?
I will say to any author, it is crucial that most, if not all, of these things should take place for your book to stay in rotation for generations.  Think about music, and the first artist that comes to mind is Michael Jackson.  Then there is Prince and even Marvin Gaye along with Sam Cooke and I'll throw in a bit of Cyndi Lauper and Mahalia Jackson.  You can even think about the movie Rocky all the way to Creed.  See what I mean?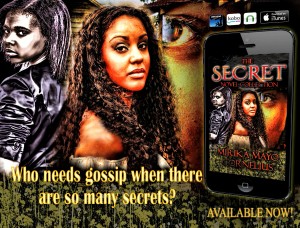 If you know all these names and the songs they wrote when then were much younger, then you see my point.  Each one of these musical talents reached a need that resonates with the generational market.  They produced music that not only reached the people, but meant something so powerful that it remains.
This is what must happen with our stories.  People don't pass along "stories of old" that don't and won't stand the tests time when it comes to wisdom, lessons, and some sort of value to readers.  Whether it's fiction or not, there is a standard when it comes to all art forms that must be met in order for it to never be forgotten.  Books that truly dig to the core of human emotion and frailty, strength and honor all hit the mark and beyond for generational reading, and this is what must be done in order for any book to remembered, even if written by the self-published author.
Therefore, when writing a book, always think about what I call the GENERATIONAL POWER it has so that even when you are unfortunately dead and gone, hopefully the book will remain for lifetimes, at least throughout your own lifetime.  This is why I feel that books should never stop selling – period – because there will always be someone to read them, especially if the author has taken the time necessary to cultivate a creative and informative story.
If there comes a time when the book does stop selling, authors have the responsibility of the re-package and re-release method for those who may not have heard of the book yet or the book's cover may appear "outdated" for the times.  If the story is great, then no matter what, the book will resonate and eventually soar again.  (I've already done this once, and it works)  Don't stop marketing and writing books as this is a priority for those who want to remain relevant in the market.
Remember, there is never truly an old book as long as there are new readers! :-)
---