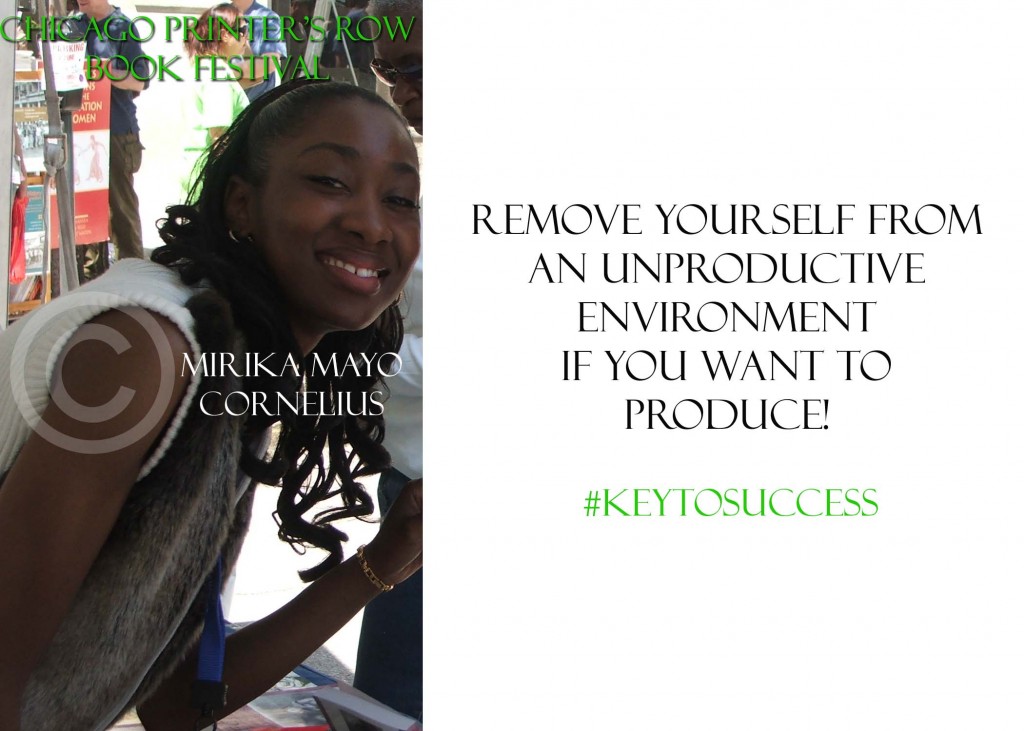 Chicago is amazing! My first time out there was exciting, taking it all in at Printer's Row Book Festival some time ago when I had only two books out, SECRET and COLORED LILY: Poppa Took My Innocence. The people were willing and ready to explore new books and authors, and I'd already positioned myself in an area to produce!
All this is to say that sometimes you have to move around to a place of better production in order to succeed. In my case, Chicago is one of the cities where I have much backing from readers, and each time my husband and I went up, they came back for more! This is a spot where I am very productive and gather many friends and fans in great relationships, the meeting point being my books.
A plant needs water in order to grow, but if you take it to the desert, nine times out of ten, it will die. Therefore, take the plant where it can be nourished and fed to get what it needs to successfully flourish, and in the end, you will see MAGNIFICENCE. The same goes for our walks in life.
WE MUST REMOVE OURSELVES FROM UNPRODUCTIVE ENVIRONMENTS IN ORDER TO PRODUCE AND GET THE MOST OUT OF OUR GIFTS!!  When it comes to writing, know your audience and go where they are.  When it comes to life in general, this philosophy works for EVERYTHING!  Don't allow life to eat you alive.  Instead, give life a feast, and when that happens, everyone wins.
Stay strong and be productive.
Mirika Mayo Cornelius, author