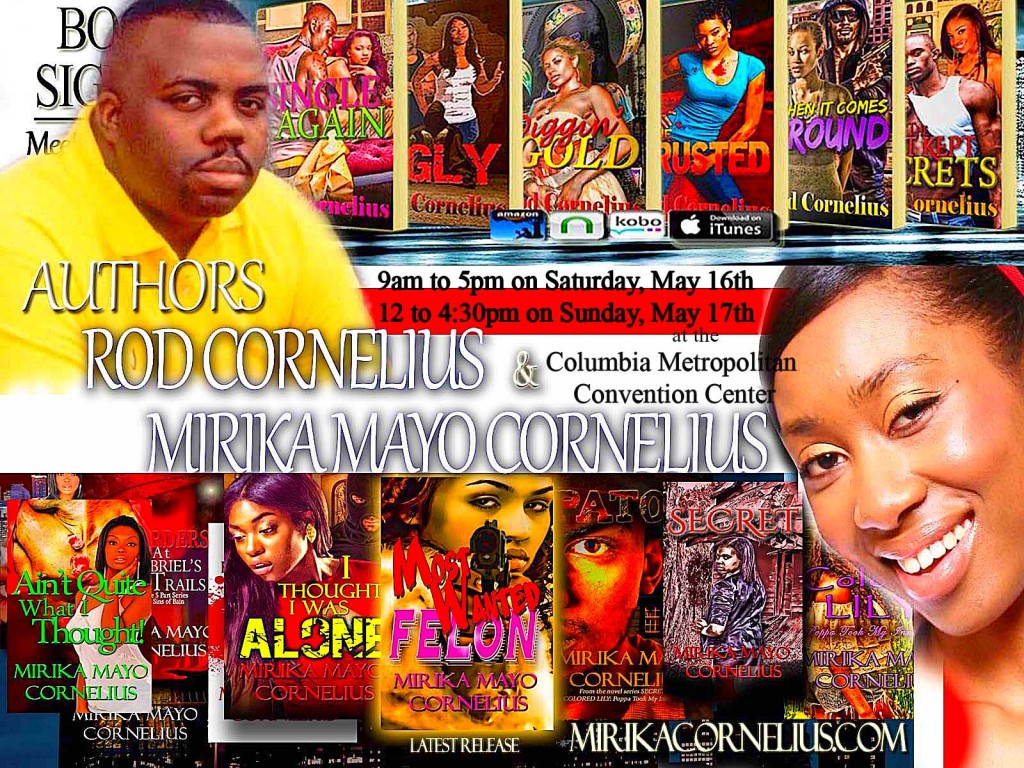 The date is almost here, and I wanted to make my invitation even more personal by writing everyone a quick note, inviting you all to the 2015 SC Book Festival where I will be meeting and greeting all of you.  I won't be alone either!  Rod Cornelius, my husband and author of novels Single Again and Ugly along with other wonderful publications will be with me.  Basically, you get a big dose of us, Akirim Press authors, and we get a super dose of you so I can't wait to see all of you on May 16 and 17th for the biggest book event in the capital city of South Carolina!
Feel free to take photos, post our USies on social media using the hashtags #scbfmirika and/or #scbfrod, and if you're an aspiring author, gain insight into publishing your first book along with the necessary marketing needed to make your book a success in the industry.
I really don't want to miss the opportunity of meeting all of you at this festival because it feels great to speak with those who have become dedicated readers to my brand of books.
I plan to have all of my paperbacks at the festival if you haven't already ordered prior to the book signing, but if it's anything like many of the book signings I've attended, sell outs can happen in the blink of an eye, so get there fast!
If you've downloaded the books, please come anyway to get an autograph and even a paperback!  We can take an usie and have a great time!  I want to have all the photos so that I can collage all of us together.  It's going to be a literal snap!
Again, bring a friend or bring the whole family!  Let's meet!!  Just look for the location of Akirim Press Authors (booth 518), and we'll be there!
To order our books on Amazon as ebook or paperback, click here.
To order our books from Barnes and Noble/ Nook, click here.