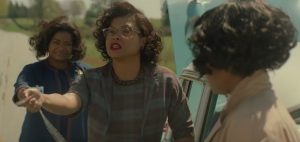 "We're just on our way to work…at NASA." On January 13th, there's a new movie coming starring Taraji P. Henson, Octavia Spencer and Janelle Monae, and this flick is titled HIDDEN FIGURES, an untold very true story. Why is this movie one of the movies on my MUST WATCH list? Glad you asked because if you haven't seen the HIDDEN FIGURES trailer, you'll soon find out why below. Watch and enjoy.
This is simply a HUGE DOSE of my favorite talents all in one movie!
---
Download The SECRET Novel Collection now!