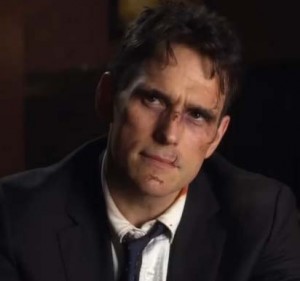 Coming to FOX on May 14th at 9pm, and starring one of Empire's – Terrence Howard – as the sheriff, is the new Wayward Pines!  The reason I can't wait to watch this brand new show is the fact that it's a mystery/suspense, and I lay out for those.  Atop of the fact that actor Matt Dillon of Something About Mary has the starring role, I think that Wayward Pines is going to be nothing short of eery based on the synopsis.
A Secret Service agent goes to Wayward Pines, Idaho, in search of two federal agents who have gone missing in the bucolic town. He soon learns that he may never get out of Wayward Pines alive.
Now, for those who don't know, Wayward Pines is based off of the book Pines (The Wayward Pines Trilogy, Book 1)
by Blake Crouch.  Now that you know, do what you need to do as far as grabbing all three books before the premiere.
This series has been in the works for quite some time, but here is our chance to see Blake Crouch's work of  Pines on the television screen.  By the looks of the trailers, it's an attention grabber.