Naturally, this is the movie for me, and if I was self centered and odd, I would say that it was really and truly made for just me and me alone because I love, absolutely love, the story of Jesse Owens.  As a child, it was either Harriet Tubman, Langston Hughes or JESSE OWENS that I would speak about.
As a fan of running, I could only imagine myself running as swiftly as he did in his lifetime of 66 years while having shown his God given gift to the entire world.  His athletic ability was nothing short of phenomenal, and I've never placed any runner higher than I've placed him.  Yes, I'm totally bias, and I make no apologies for my lean.

So now comes, RACE, the movie, starring an actor named STEPHEN JAMES, and if you're not a movie goer or television watcher, you may have missed him altogether in his roles from movies such as THE BOOK OF NEGROES and SELMA.  Yes, that's him.  You may have also caught him in THE GABBY DOUGLAS STORY as well.  Check Netflix.  At least two of the movies that I mentioned are there.  Watch and learn.
From that we know that he is cast in some really, and I mean, really good movies, and he can act.  He's a talent no doubt, and I could be totally wrong about this, but this, as far as I know, is his first leading role in a major movie.  I give him props, and from what I see in the RACE trailer, Jesse Owens is smiling at the marvelous job he did.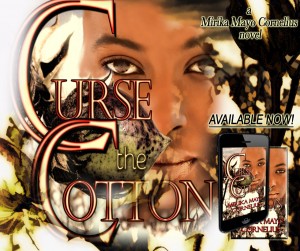 I have yet to see the movie which was just released only days ago, but I AM GOING TO SEE IT!  How could I not?  You need to go see it as well because there's absolutely nothing like being entertained and learning a thing or three about America in the then and now, especially during Black History Month.
STEPHEN JAMES stated in an interview with Hip Hollywood that his workout regime was "pretty intense".  He started training a Georgia Tech with the track and field coaches in order to gain the necessary stamina for the role, in addition to learning how to "run fast" and "run like Jesse".
Just know that STEPHEN JAMES gets no bad marks from me, and I definitely believe he was the perfect choice for the part being that his stardom doesn't overshadow, or detract from, the master of track and field – JESSE OWENS – a legend. Bet you'll love his portrayal of JESSE because I already do.