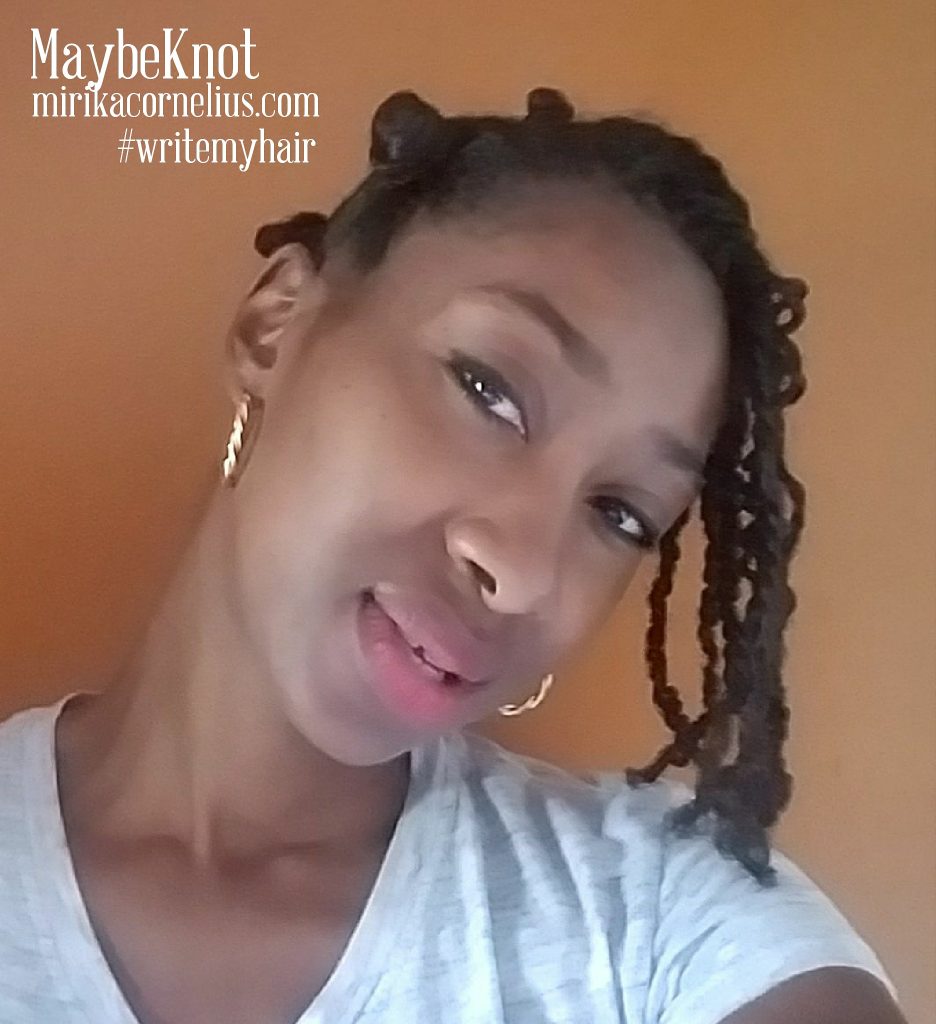 My hair can't make up her mind. Sometimes, she loosely flees from me, but at the same time, she's always knotted up, stuck close to my mind.
MaybeKnot was born out of twisting my Bantu Knots against my head in the back while I allowed my twisted strands to flow freely away from my face, as if they are running way.  I slept on it overnight, after a full shower, wet hair and shea butter to keep my knots and twists moist in the hot sun for the next day.  It's a simple do when you want some air to get through to your scalp, feel the wind, and most of all, keep your hair together and protected.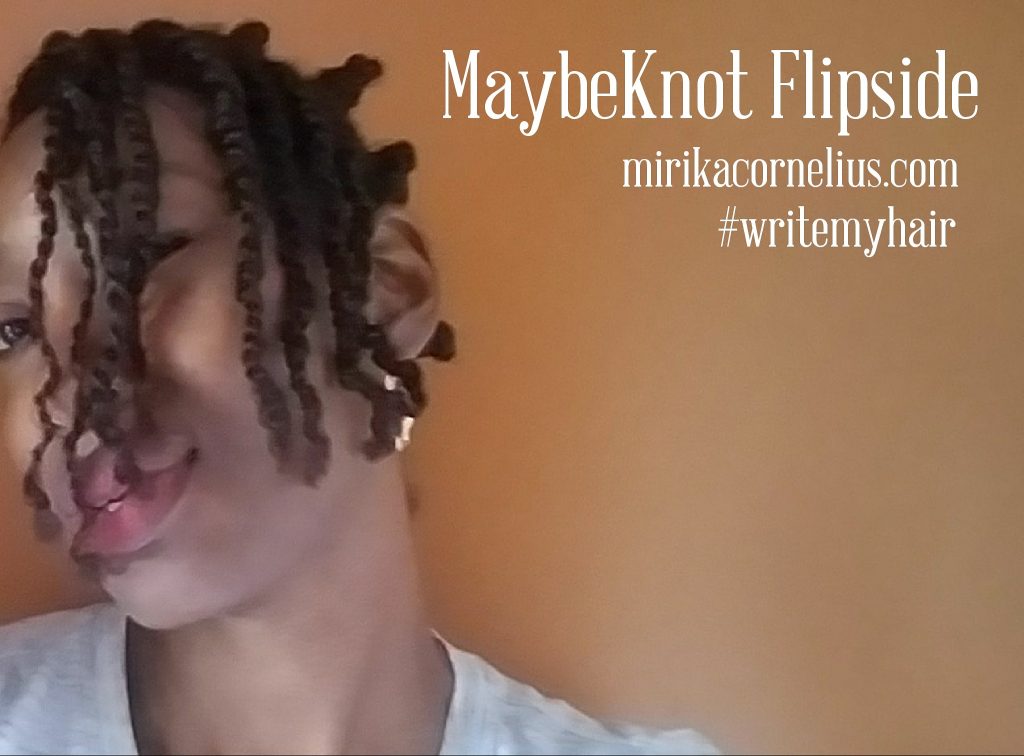 How to do:  Shea Butter each section of your hair, twist and then knot.  The front of the hair, simply twist and leave twisted yet stretched behind your ear until the next day.  SLEEP IN A SILK/SATIN scarf.    Wake up and boom.  This look can be achieved without sleeping on it.  Can be done in thirty minutes while watching a great show on the tube.
Follow me on instagram for updates on #writemyhair as soon as I post.
With this style loosened all over, the final product and day 3 comes to this which I titled ShirleyWho?  and it is definitely self explanatory.