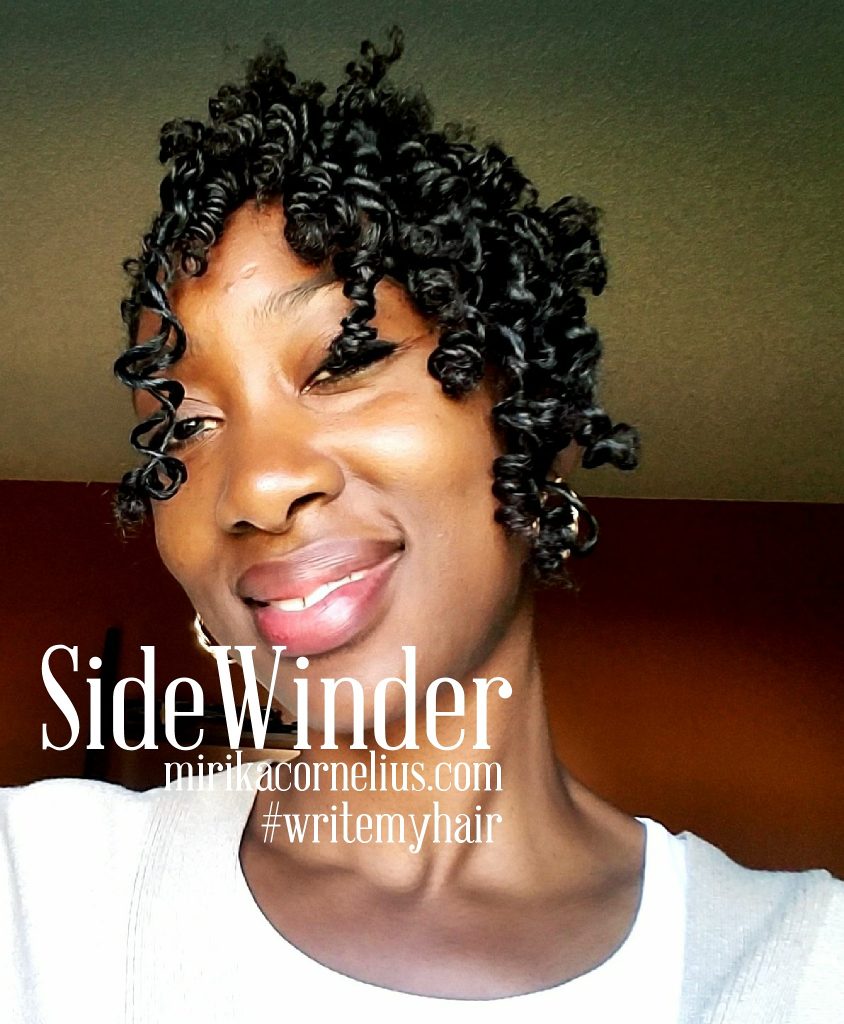 Pinned down to the side, they tried to force it straight. Yet, it defies all unnatural rules like a Sidewinder snake.
This look was achieved by small bantu knots all around my hair, like twenty to twenty five of them AFTER wetting and oiling each section of hair with Shea Butter.  Cover it with a silk/satin scarf overnight.  By morning, the curls will be tight after pulling out the bantu knot.  Do not untwist.
Next, take a band and pull all the newly loosened bantu knots back into a ponytail at the back of your head.  Wait for an hour or two.  Remove the band.  The curls should be straightened out more, yet still curly.  Next take about six bobby pins, pull the hair to one side of your head while moving the back sections of hair to the front.  Pin them according to the style you want.
For those who don't know what a SideWinder is – it's a snake – SideWinder Snake.  It's never straight.  It moves sideways and always coiled up. Thus the title of this #writemyhair. :-)