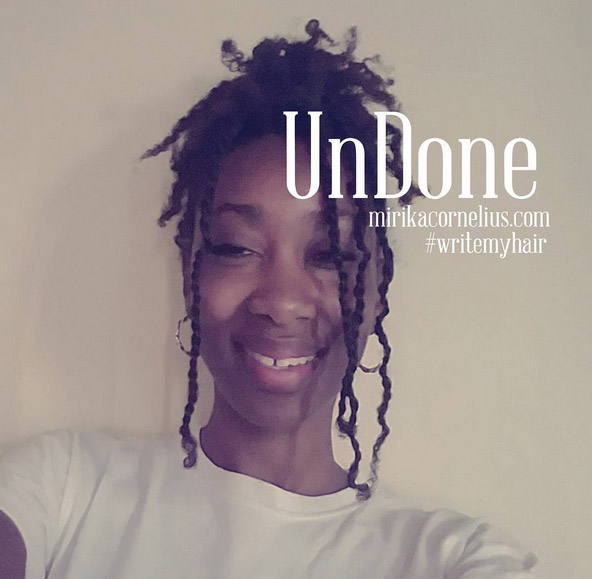 It has no shame and takes no blame. Love it or don't…but what's your point?
UnDone is generally me waking up in the morning, pulling a few strands out of the front of my hair and then pulling the rest up. This is one of my normal hair days when I'm don't plan on doing anything or even if I do plan on it. I make my hair work for who I am each day and that means, not fighting with it at any time. Love it or you don't…what's your point as the #writemyhair states.
Follow me on instagram for immediate #writemyhair updates.