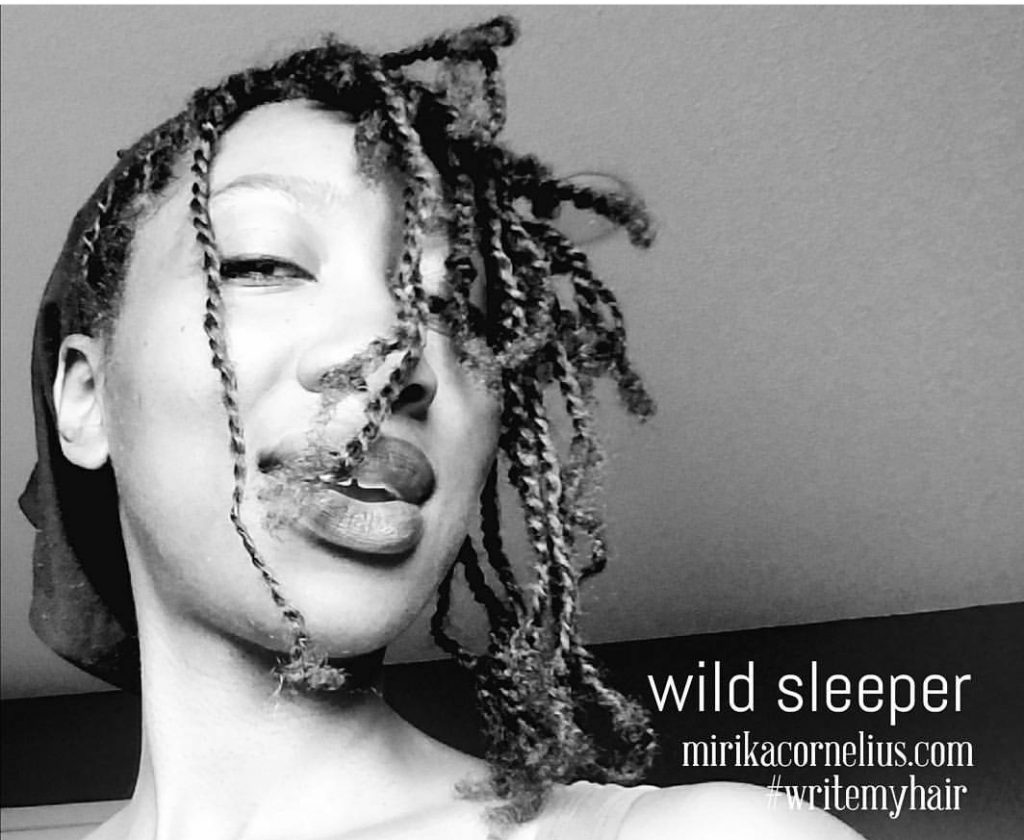 Wild Sleeper. Just leave me alone. My twists do whatever, unmatched and uncloned.
Here is my Wild Sleeper do, and in order to get this look, twist your hair into small twists all over your hair. Don't twist the ends as it may knot and that sucks to loosen. Before twisting, oil each section you twist with Shea Butter to help with the stretch overnight.
Pull your hair back in a tucked ponytail and then cover with a silk wrap and knock yourself out to sleep. When you rise in the morning, pull the back of your hair to the front. Bobby pin it up and then cover the back with a scarf or cap of your choice if you like (not necessary). You will have that Wild Sleeper look just like I have up top.
By the way, DON'T UNDO THE TWISTS. They need to be there for the look. It's not a twist out. Just twists. :-)