Thank you for coming to the bookstore where you will find e-books, paperbacks and children's hardback as well as serialized Kindle Vella stories. Just purchase with one click below. You will be taken to a secure checkout.
---
Latest Releases – Four Children's Books!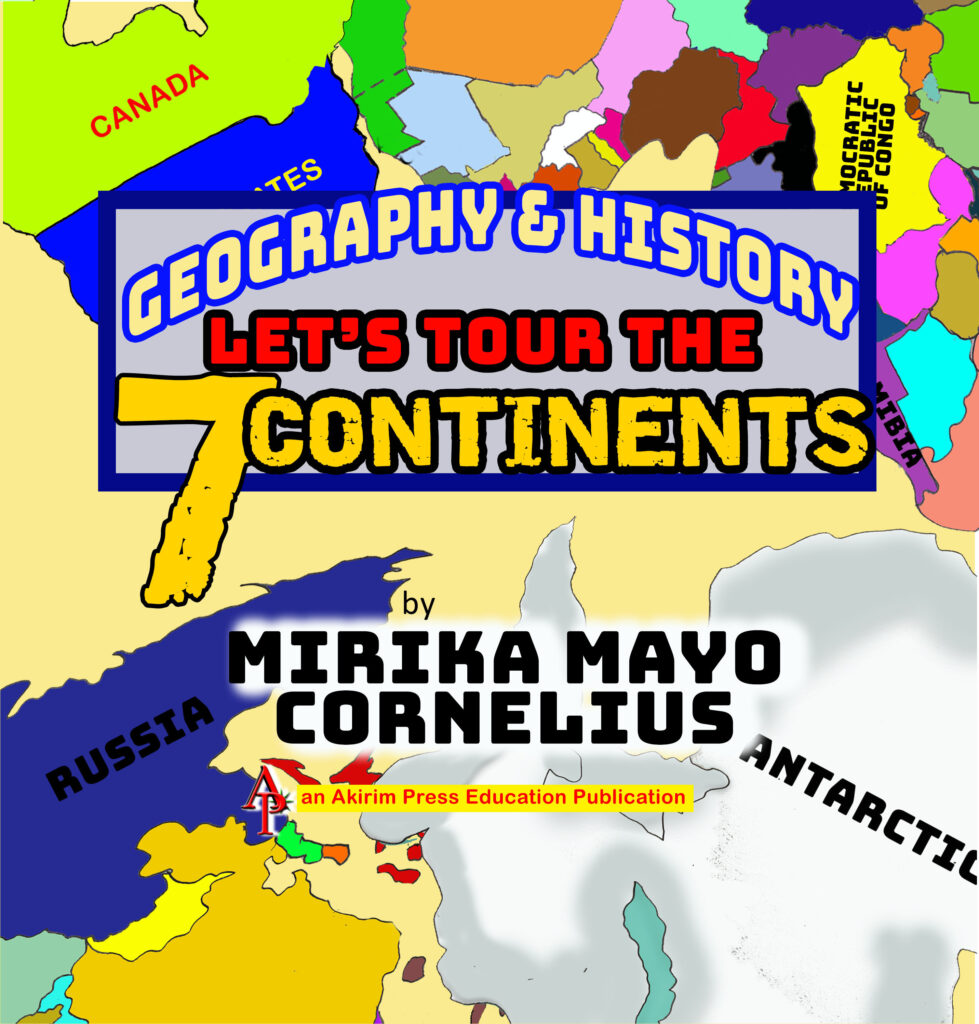 Geography & History: Let's Tour the 7 Continents
There are seven continents on the earth, and it's possible to learn amazing facts about each one of them in this pre-school and elementary early learning book of geography and history. Inside Geography & History: Let's Tour the 7 continents, discover important animals, natural wonders and people that thrive on each landmass.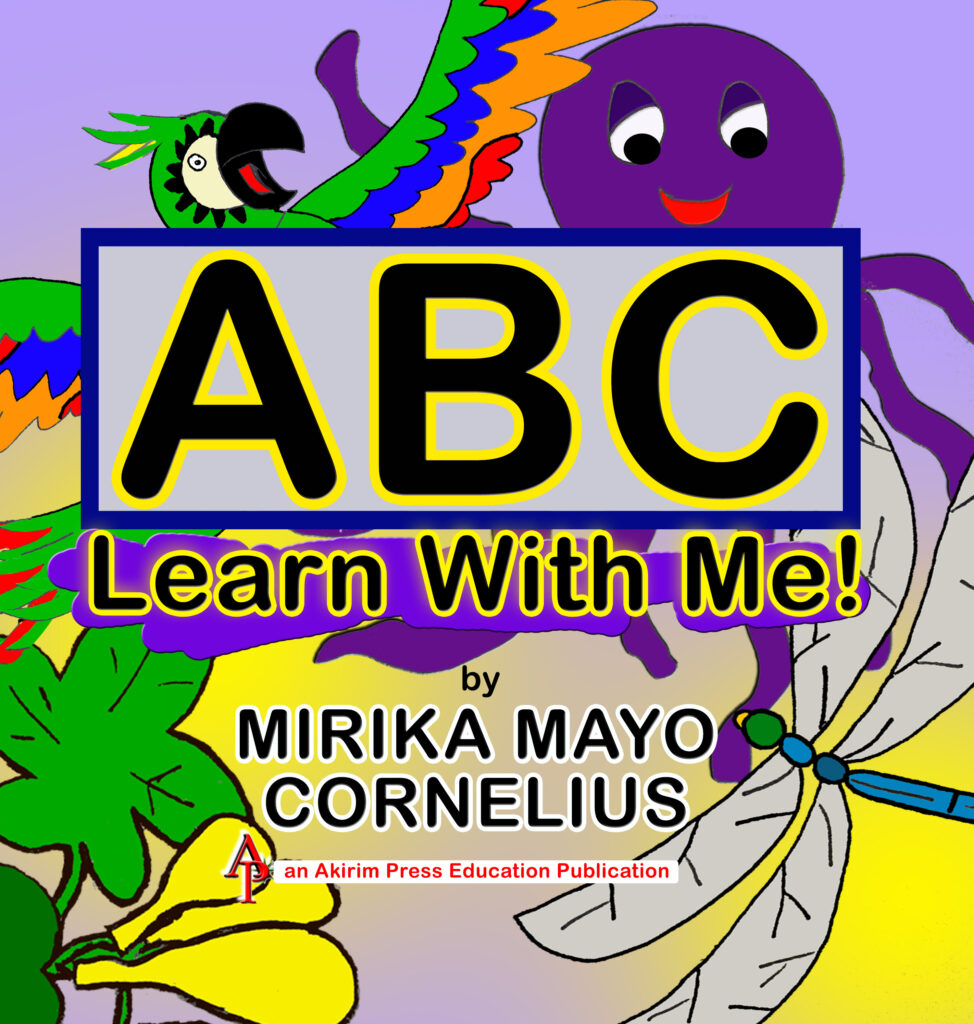 ABC Learn With Me!
ABC Learn With Me! is a fantastic way to teach your preschooler the alphabet while also learning small words along with animals and things. Enjoy teaching and watching the excitement of children as they turn the pages while learning and reading the ABCs!

What Colors To Paint My House?
Learn the primary colors and how mixing them makes other colors in this children's story book What Colors to Paint My House? Follow along as the walls of the house are painted in several colors and uncover the mystery of how three colors turned into six colors with primary color mixing!
---
---
Kindle Vella Serial Stories

Abel's Murder-er
Murder, Murder, Murder. It's such a bloody, rotten thing, especially when a family member is behind the brutality.
---
---
E-book, Paperback and Hardback Books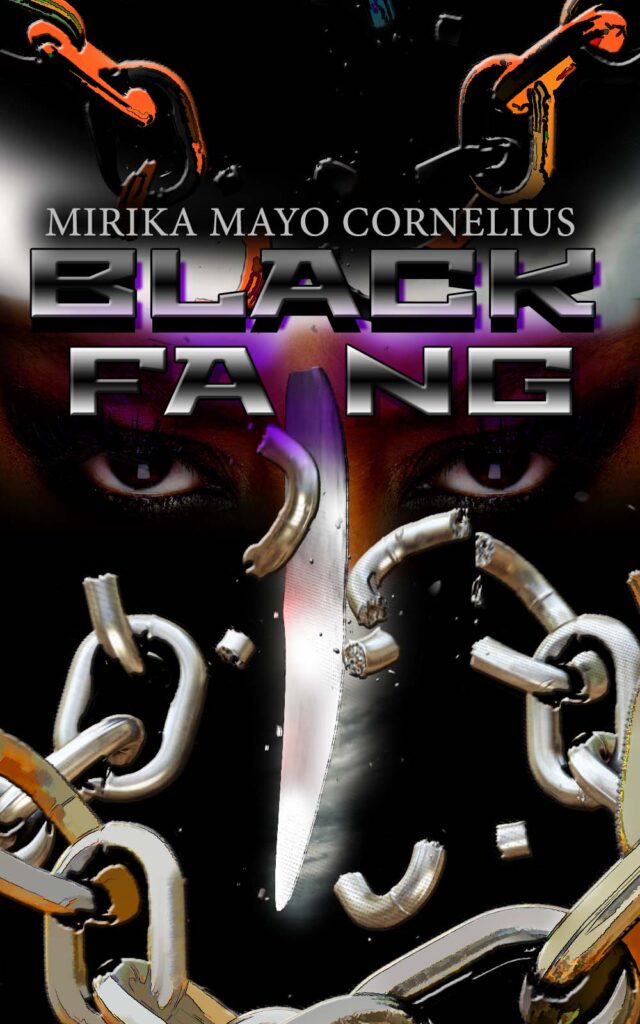 Black Fang
Bailey lives a normal teenage life – fun in school, a best friend and goals for the future – until the day her father passes away. She discovers that she's different from everyone else, different in ways that she doesn't want to confront, but she has no choice, especially when her deceased father reveals the mission that she must complete. If she fails, it may cost her life, but even if she completes the mission, she remains bound to the possibility of losing something she holds so dear … forever.

The Optician's Quick Study
The Optician's Quick Study is a guide for any aspiring or out-of-practice opticians to review the basics of being a great optician.

Included inside are very easy steps to Good Retail Sales, Great Customer Service, Fitting Frames, Lenses & Materials, Prism, Transposing, Metrics, Electromagnetic Spectrum and more. Remain equipped with the Optician's Quick Study to keep your mind refreshed with how to manually take measurements and understand the basics of opticianry when out of practice.

The Peephole
When a hopeful, widowed mother and her teenage daughter move into a brand new home, they are unaware of the violent, hidden history that took place on the property a long time ago. It is this history that begins to brutally stalk their every movement because it refuses to share a space with any newcomers.

If the small family refuses to leave their new residence fast enough, they, too, may mysteriously vanish like those who dared to stay before them.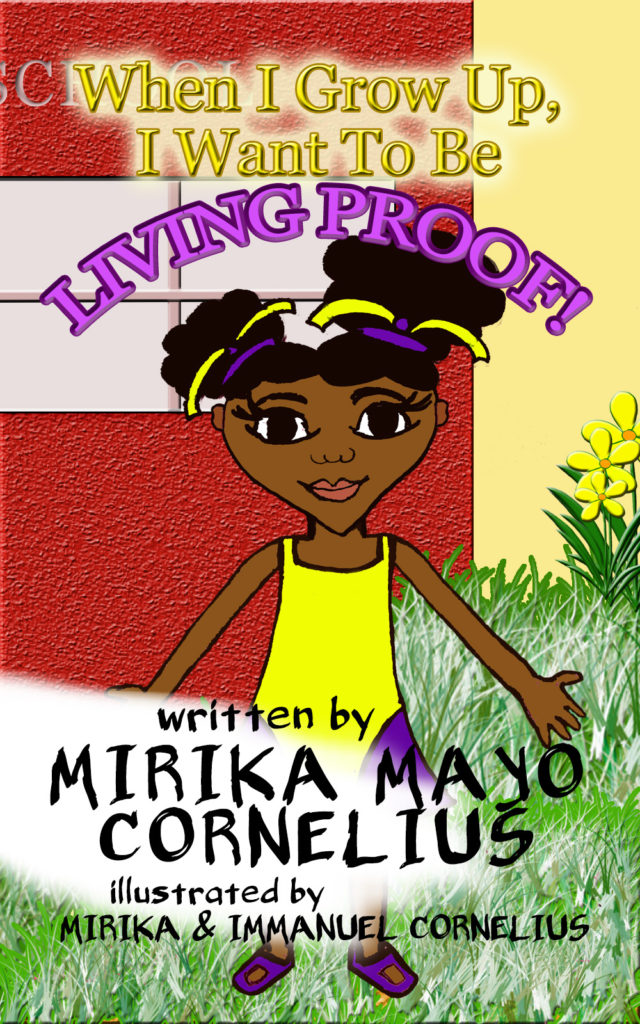 When I Grow Up, I Want To Be Living Proof!
Join one excited little girl as she goes on a quest to become Living Proof that all things are possible!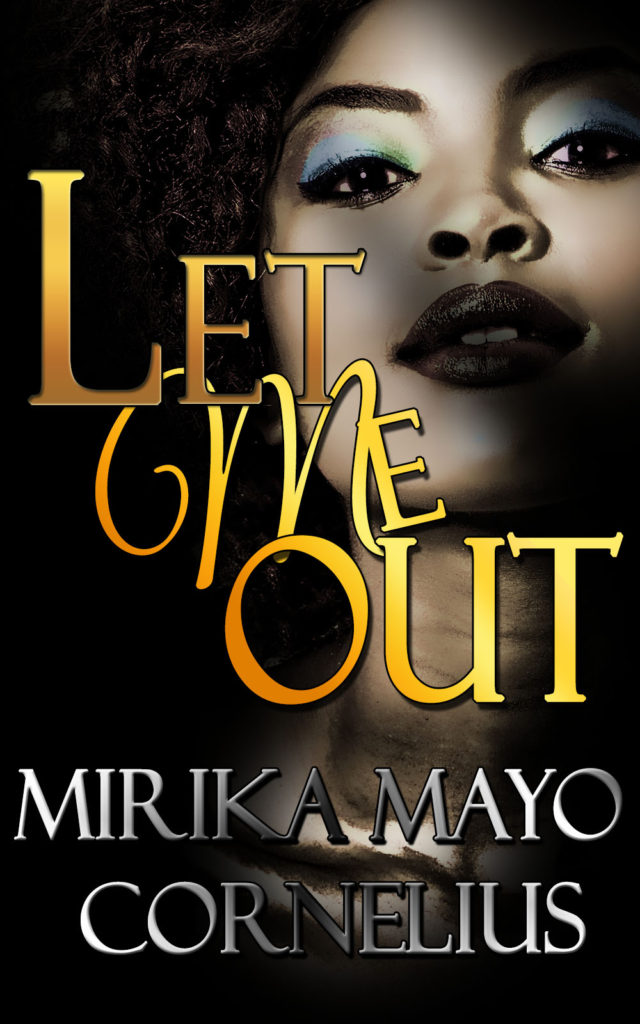 Let Me Out
Sometimes it's best to let strangers stay that way, or you may end up their prey.
Grae has always been intrigued by the wealthy and their lifestyles, and when offered what she considers the chance of a lifetime from the elite crowd, she accepts. What she doesn't realize, however, is that she's become a target in their sinister game, and there may not be any escape.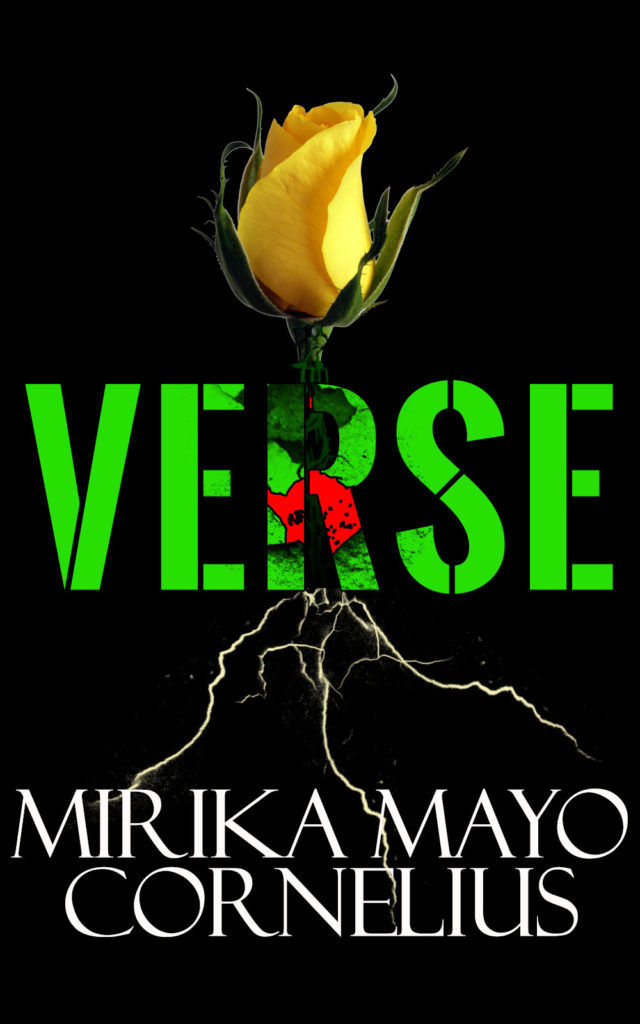 VERSE

An honest book of poetry, combating the past with the present, the truth against lies, complete with a story in full verse that ties the lives of lovers torn apart by the ocean to give birth to rage, hope, fight, and forgiveness, all of those emotions bathed in a reuniting yet emotionally and psychologically rejected bloodline, both lost and found in black America.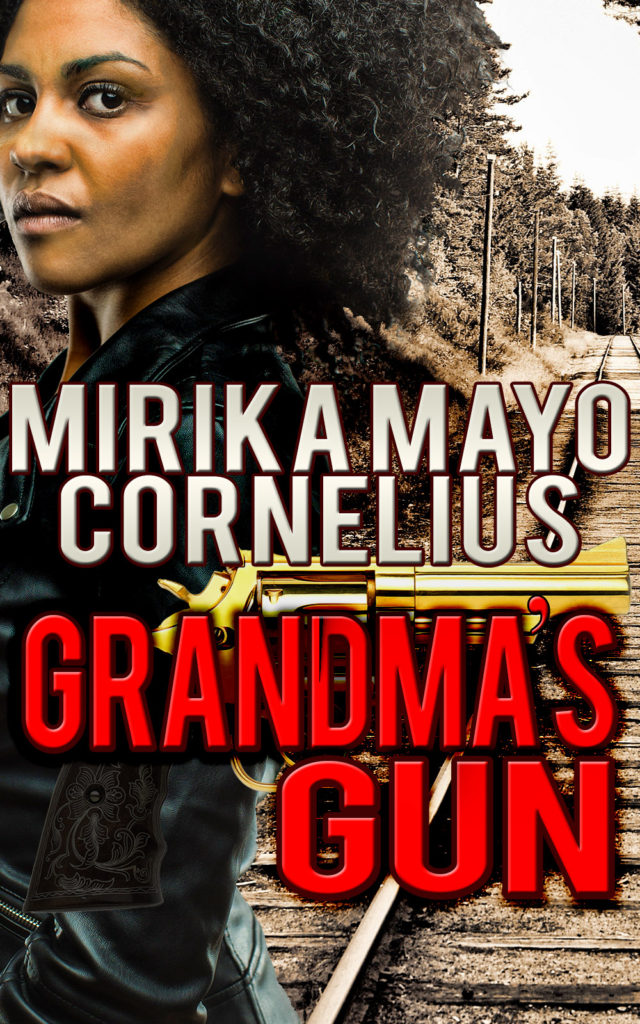 Grandma's Gun

What would you do if a cop is killing your grandson? You would do what any good grandma would do.
One thing Sweet made certain of was that her grandson, whom she'd raised as her son, understood that he was supposed to make it back home, no matter what the cost, but when he becomes trapped in troubles not of his own making, she takes matters into her own hands so she can see her grandson alive one more time, even if it means her own demise.
What she doesn't know is that she has become part of a chain of events that will change her family forever when a little girl falls witness to something unfit for pure eyes, causing her to fall victim to rage, fear and one single bullet.

The Day I Met Freedom

Imagine meeting Freedom for the first time, and it brings you the most sorrow, pain and joy of your entire life. This is the story of Wani, Iney and Oseen, who would do anything for Freedom, but the question is would Freedom do anything for them and at what cost?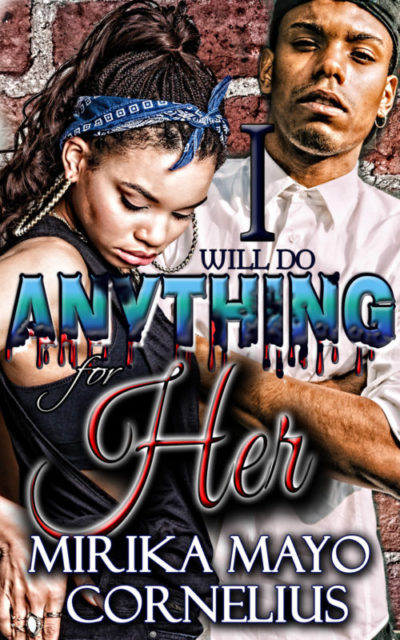 I Will Do Anything For Her

Casey's very first interaction with a male was a brutal one, and it was when she was the age of eleven. Now that she's a young adult, she's never given herself the chance to trust and love anyone, must less a man, due to the scars left open from her past…until Tony. The only problem is, what she thought was trustworthy, loyal and lovable about Tony was actually an obsession that he had for her, and she'd missed all the signs until it was too late.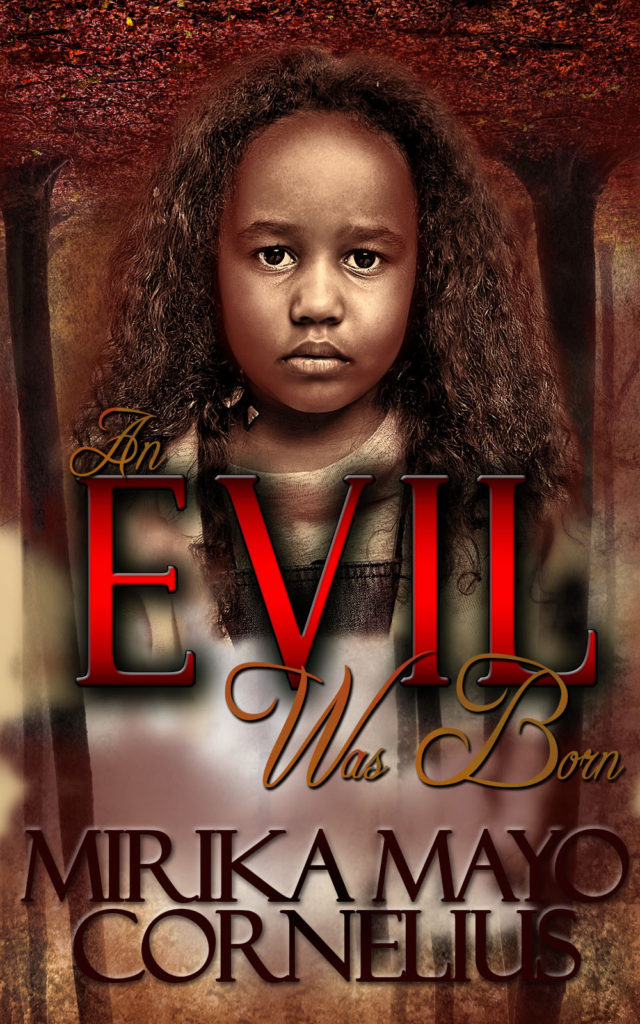 An Evil Was Born

After a tragic loss, a young couple discovers something sinister that has entered their home, and it's toying with their daughter. Will they be able to hold on to their faith and save their family, or will fear take such a solid grip on their lives that the silent intruder becomes unstoppable?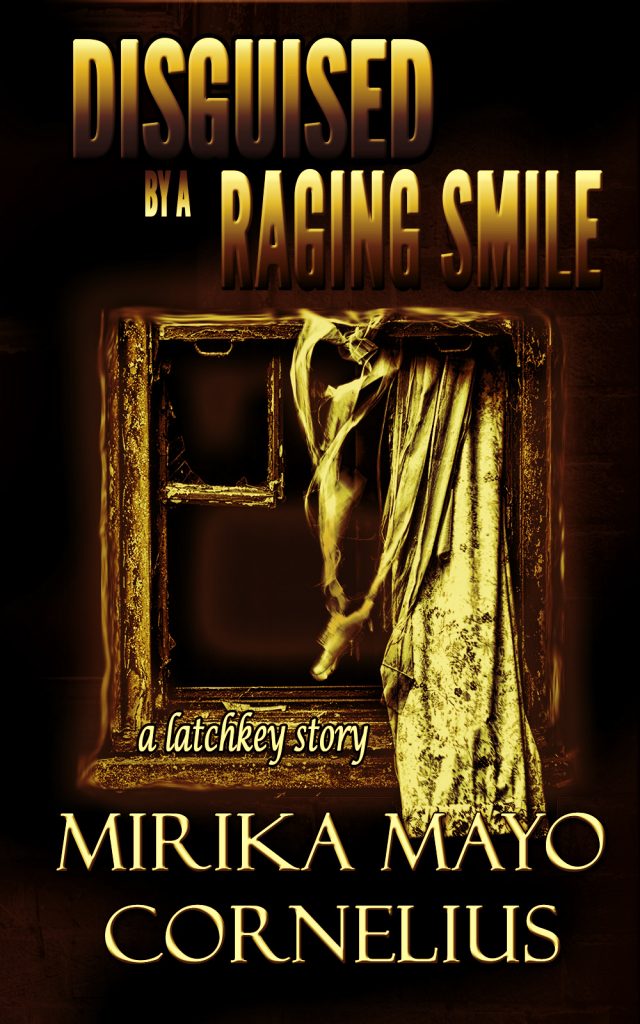 Disguised by a Raging Smile

It happened in 1984. Her mom was gone, and she was left all alone in the house for only a few minutes. This was when her life changed, and everyone outside the home heard her screams. This was the life of innocent Katy Rose.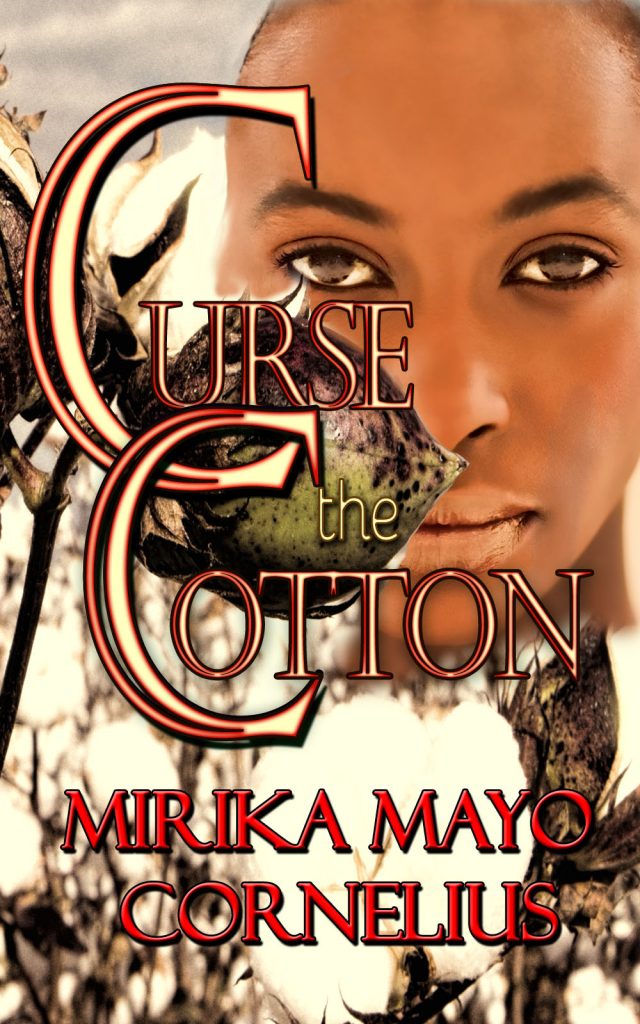 Curse the Cotton

Life on the plantation for a Negro woman was already worse than any livelihood that existed, but when the wealthiest "massah" in the area destroys the only grasp on true, unquenchable love that Shelone has left to live for, her thirst for revenge is unleashed, starting in the vast cotton fields and ending in bloodshed all across the Marksman plantation!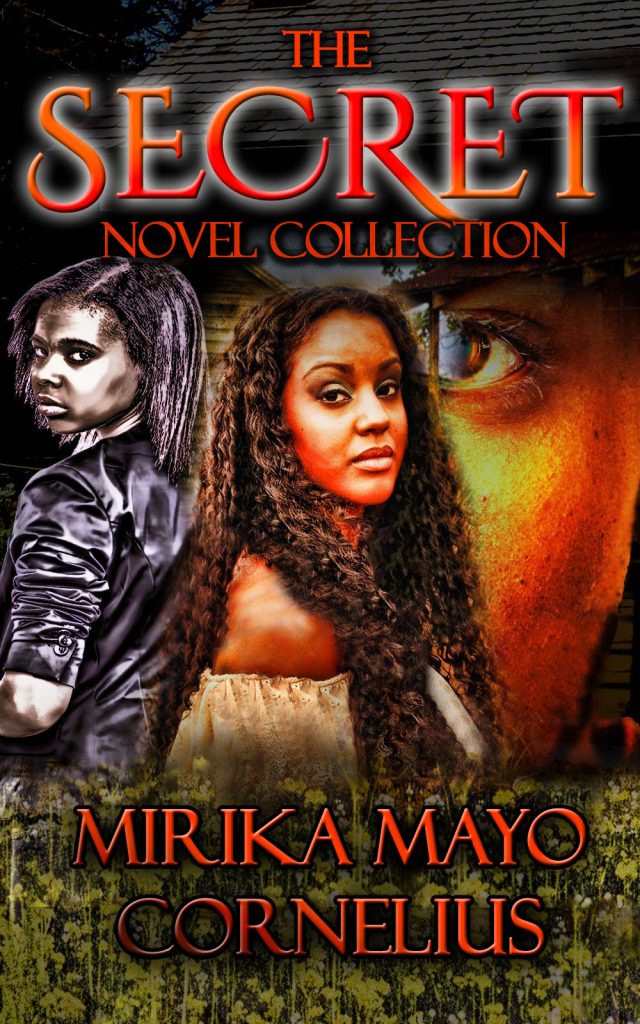 The Secret Novel Collection

Secret, Colored Lily: Poppa Took My Innocence, and Paton are three complete novels in one emotionally packed family saga with dramatic events taking place in the deep south, lined in secrets, bursting from betrayals. Read each interwoven novel in The Secret Novel Collection.

Secret (Book 1)

In a small, southern town, there is a scorned secret that has ripped through homes. Accursed is the whore that it came from, people around town say, but to a sassy, country girl named Secret, that's not all to it. She asks herself, what curse, and what does it have to do with me? That's when Secret takes matters into her own hands and attempts to solve the terrifying mystery of her family that roots from her own mother! Will she ever uncover the curse that lives behind her name, or will Secret discover that all the hatred aimed her direction is truly deserved?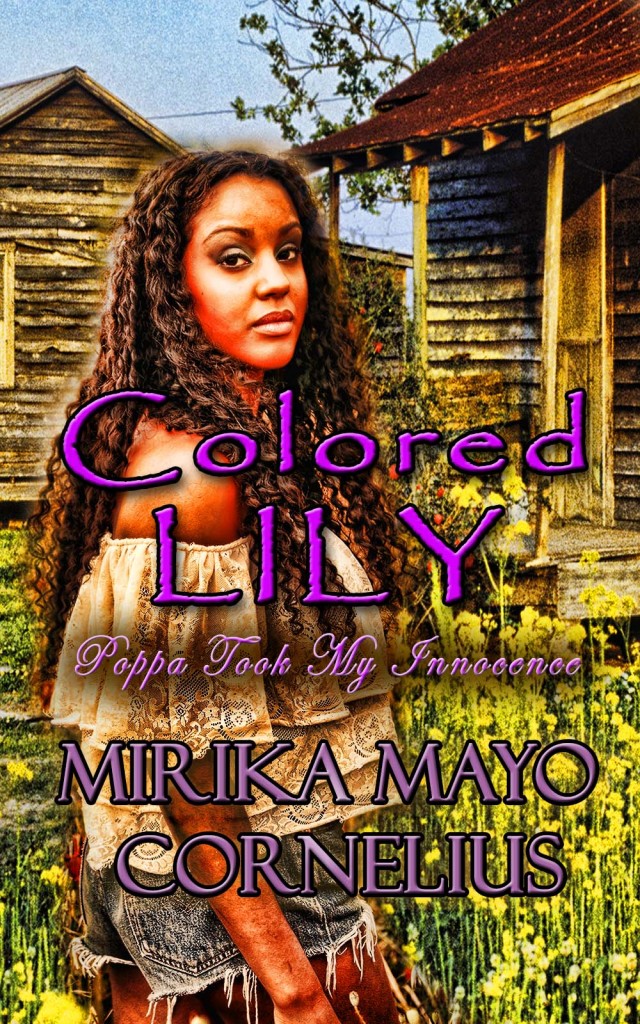 Colored Lily: Poppa Took My Innocence (Book 2)

What would a daughter want more from her father than his love? However, in a small town, a teenage girl called by the name of Jocie, finds out how the love she once adored from her poppa can become twisted and feel so much like hatred, causing hell-grown wounds. Going on a search for the love that she yearns so deeply, Jocie winds up with worse than she bargained for, and without an escape, ends up in the midst of death, darkness, and a cold conception while gripping the darkest secret that only God in heaven can know and forgive!

Paton (Book 3)

After witnessing the ruthless murder of his best friend while his own life hung in the balance, the many demons Paton Jones spends a lifetime trying to suppress, begin to emerge. Armed with an evil before its time, Paton's life becomes a thick fog of deadly secrets, hidden betrayal, and overt lies that carve a relentless path of revenge and destruction against anyone who crosses him.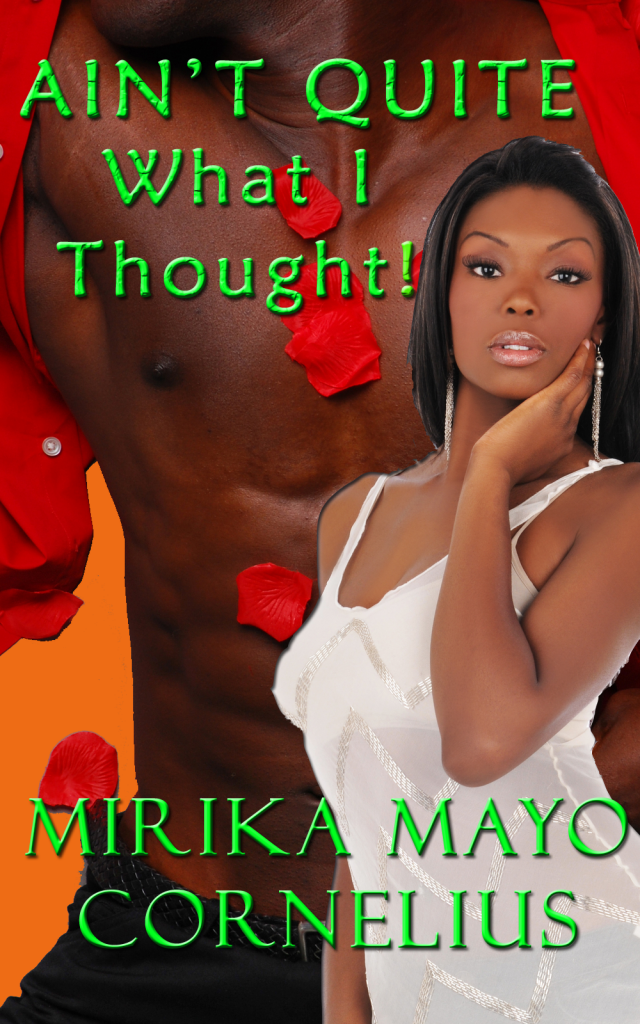 Ain't Quite What I Thought!

What happens when Jeena Delilah Ray knowingly has sex with a married man on top of a restaurant table after closing time? All HELL breaks loose! After dating a married man named Andre' for weeks and then falling in love with him in the process of all the sneaking, ducking and bedroom diving, Jeena Delilah Ray gets a huge bomb dropped dead center of her love life that turns her guts to mush. If Jeena thinks that the grass was greener on his side of the picket fence, she soon finds out that she is dead wrong…

Ain't Quite What I Thought! 2

Jeena Delilah Ray is finally MARRIED, but there's more to being the new Mrs. Black than what she bargained for! If nearly being butchered last year wasn't enough, Jeena bites off more than she can chew when she fails to warn her new husband, Stay Black, of the impending danger ahead when they return from their honeymoon. Will the new Mrs. Black be able to survive a second dose of broken chips falling into her life, or will those broken chips end up taking her life in Ain't Quite What I Thought 2!

First Degree Sins

What do you do when your back is against the wall? What happens when you see no way out? Many people believe they'll do the right thing, however, what happens when things spiral out of control and the wrong things happen … like murder? Welcome to First Degree Sins where Lisa loses her grip on living and snaps … because life just has far too many jagged edges from her perspective, so before she bleeds out from every deep wound life gives her, she makes the fatal moves no one sees coming.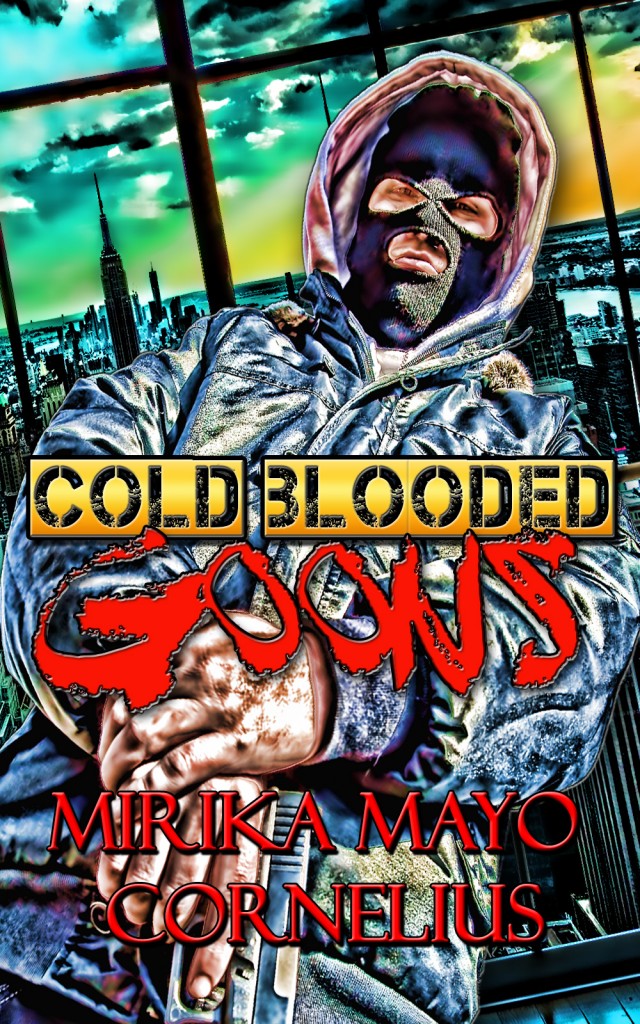 Cold Blooded Goons

They say blood is thicker than water, but how far are you willing to go when blood puts your life on the line? Jack and Lukewarm have always been bound by blood, but when Lukewarm gets Jack involved in his next scheme for riches without giving him any details other than telling him that no one will die, Jack must then choose between being down with his blood or ditching this deadly dilemma before it's too late! Cold Blooded Goons is the untold back story of the character named Jack from the pages of the novel First Degree Sins.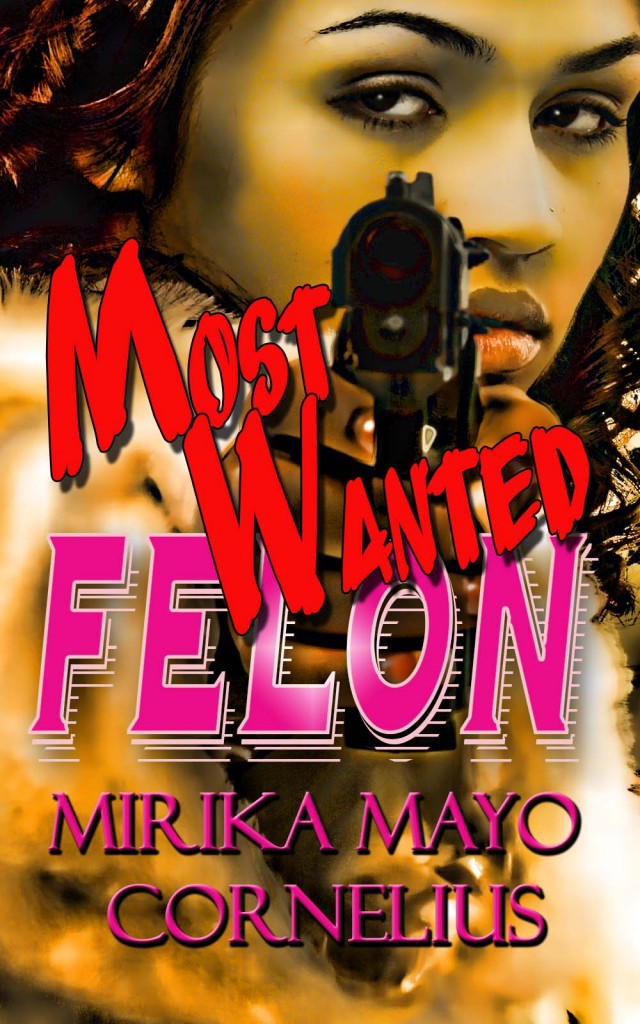 Most Wanted Felon

From the outside looking in, China Daniels lives the life every woman dreams of – nice home, lovely daughter, and a wonderful marriage. But in reality, things could not be further from the truth. At the discovery of a secret that her loving husband has desperately tried to conceal, the truth unleashes a series of events that could not only destroy her family and livelihood, but will make China Daniels a MOST WANTED FELON!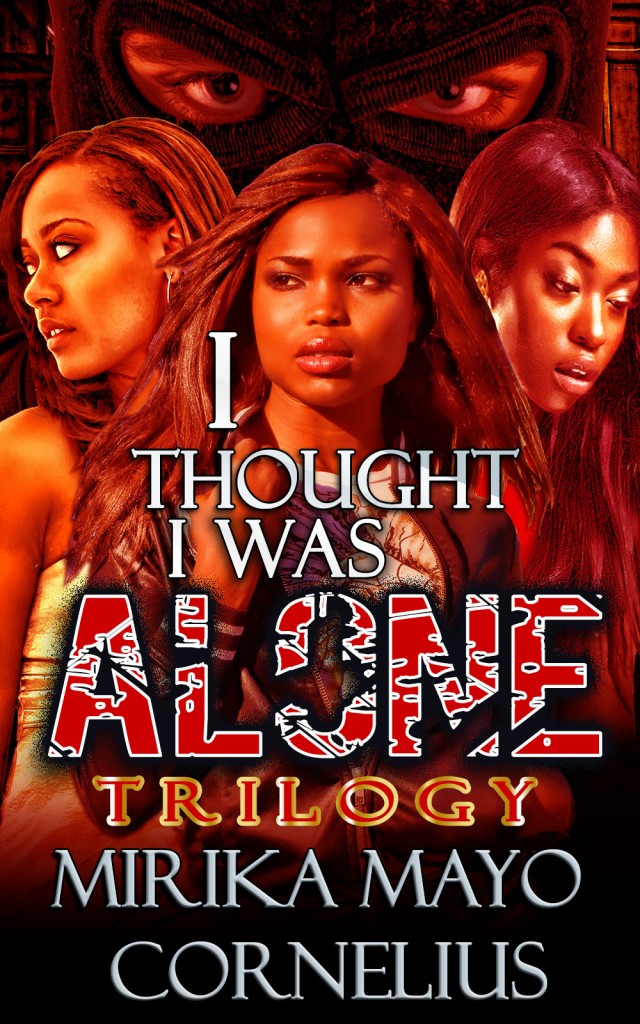 I Thought I Was Alone Trilogy

There's nothing more terrifying than being stalked by the unknown, sucked in by something or someone strange, and smitten by the slaughtered, and all of this comes inside the I Thought I Was Alone Trilogy. Below are the stories inside!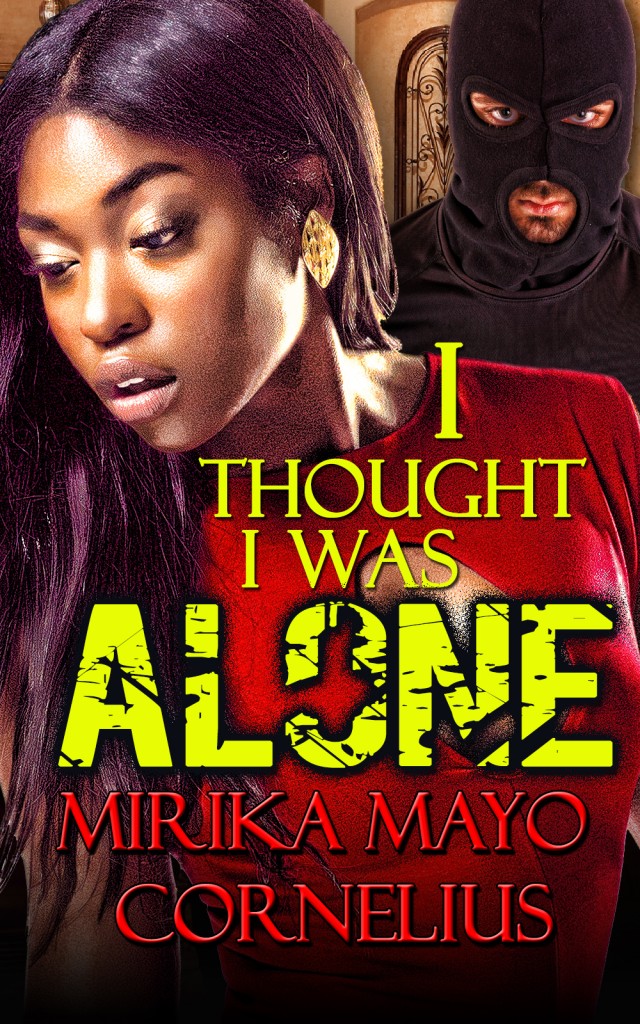 I Thought I Was Alone

Trina secretly throws a big house party at her parents' six bedroom home while they are out of town. Things at the party are fired up, with partygoers stretched from wall to wall, until the party comes to an abrupt end. Trina believes that everyone has left for the night, but she soon discovers that not everyone has left her home. There is someone still there. Her life takes a deadly turn, putting her at odds with a deranged stranger who just won't leave her house or her alone!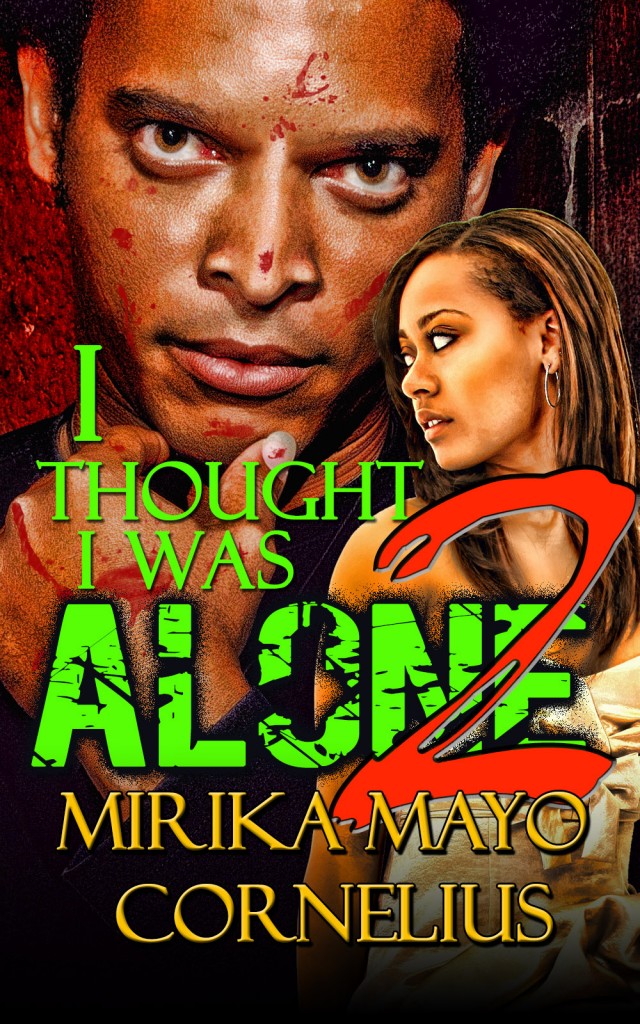 I Thought I Was Alone 2

When you're out with your friends, he's watching you. When you're asleep, he's watching you. When you're alone, he's there. Ayana has just arrived to college and is on top of the world, but something just isn't right. She feels like someone is stalking her, watching her, waiting to attack her. Then she finds out that… she's right.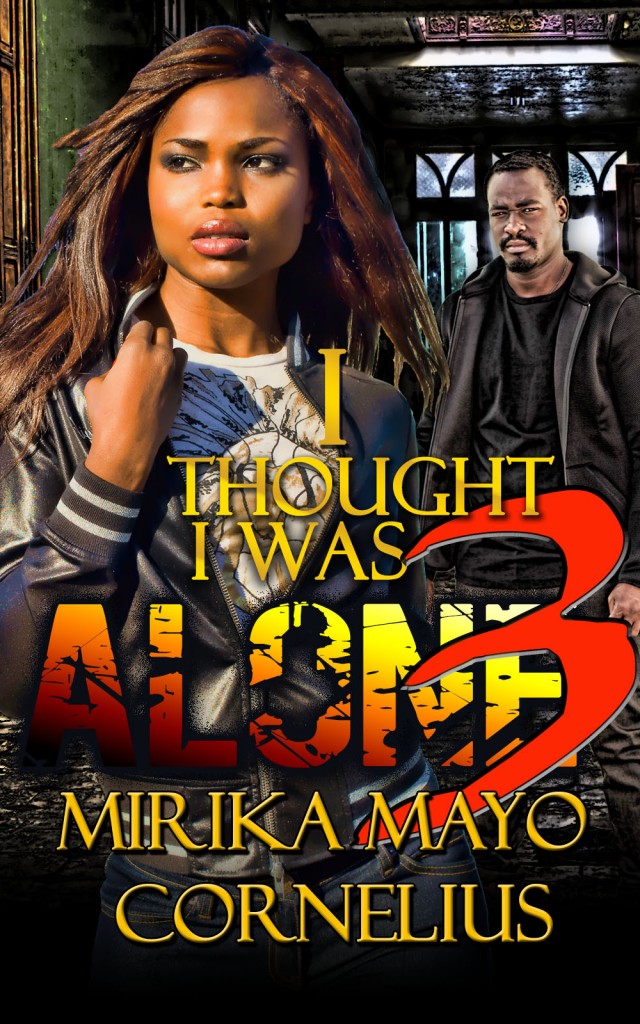 I Thought I Was Alone 3

Charlotte and Tyrese appear to have a picture perfect marriage with promising careers and a nice home, but when Tyrese finds himself in a deadly situation that could potentially wreck everything he and his wife have built, he soon discovers that every single step he takes, he isn't taking alone. Someone is watching his every move and waiting for the perfect moment to turn his life, and the lives of those around him, into a nightmare. It should be no surprise when Trina enters the fold searching for answers about her past that bodies start dropping!

Inside the Gates of Doons

When five friends head off on the trip of their lifetimes, terror strikes, cutting the start of their adventurous vacation into a full blown deadly nightmare! Completely stranded with nowhere to turn for help, these five friends end up fighting for their lives once they enter the darkness, destruction and death lurking inside the Gates of Doons when they are stalked and hunted down by a relentless evil that thirsts for their fear and blood! Will they escape, or will death corner them lifeless INSIDE THE GATES OF DOONS?