AMAZON KINDLE      B&N NOOK     iTunes/iBooks     Google Play     PAPERBACK     AMAZON UK
---
FIRST DEGREE SINS
When a woman is scorned by a foolish husband and a reckless mistress, things lead down a chaotic path in only 24 hours, especially when Lisa Caldwell returns home to a vicious blood bath, her floors drenched throughout the hall to the living room. This catapults her into an unhealthy dose of FIRST DEGREE SINS, with no way to turn back the hands of time!
But that's not all! Things worsen when she is faced with an unforeseen betrayal from her past that she thought was buried with her mother.
Will she find her way out, or will she be held captive by her very own dreadful sins?
FIRST DEGREE SINS brings suspense, action, drama — and most of all — SINS in the FIRST DEGREE!
AMAZON KINDLE      B&N NOOK     iTunes/iBooks     Google Play     PAPERBACK     AMAZON UK
---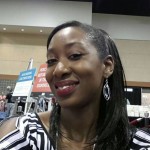 Thank you for your purchase.  Enjoy!