Have you ever wondered what happens when you come face to face with a MOST WANTED FELON & some COLD BLOODED GOONS? Your answer is in only 2 $0.99 downloads.
Reviews:
MOST WANTED FELON
From the outside looking in, China Daniels lives the life every woman dreams of – nice home, lovely daughter, and a wonderful marriage. But in reality, things could not be further from the truth.
At the discovery of a secret that her loving husband has desperately tried to conceal, the truth unleashes a series of events that could not only destroy her family and livelihood, but will make China Daniels a MOST WANTED FELON!


---
COLD BLOODED GOONS
They say blood is thicker than water, but how far are you willing to go when blood puts your life on the line?
Jack and Lukewarm have always been bound by blood, but when Lukewarm gets Jack involved in his next scheme for riches without giving him any details other than telling him that no one will die, Jack must then choose between being down with his blood or ditching this deadly dilemma before it's too late!
Cold Blooded Goons is the untold back story of the character named Jack from the pages of the novel First Degree Sins.
---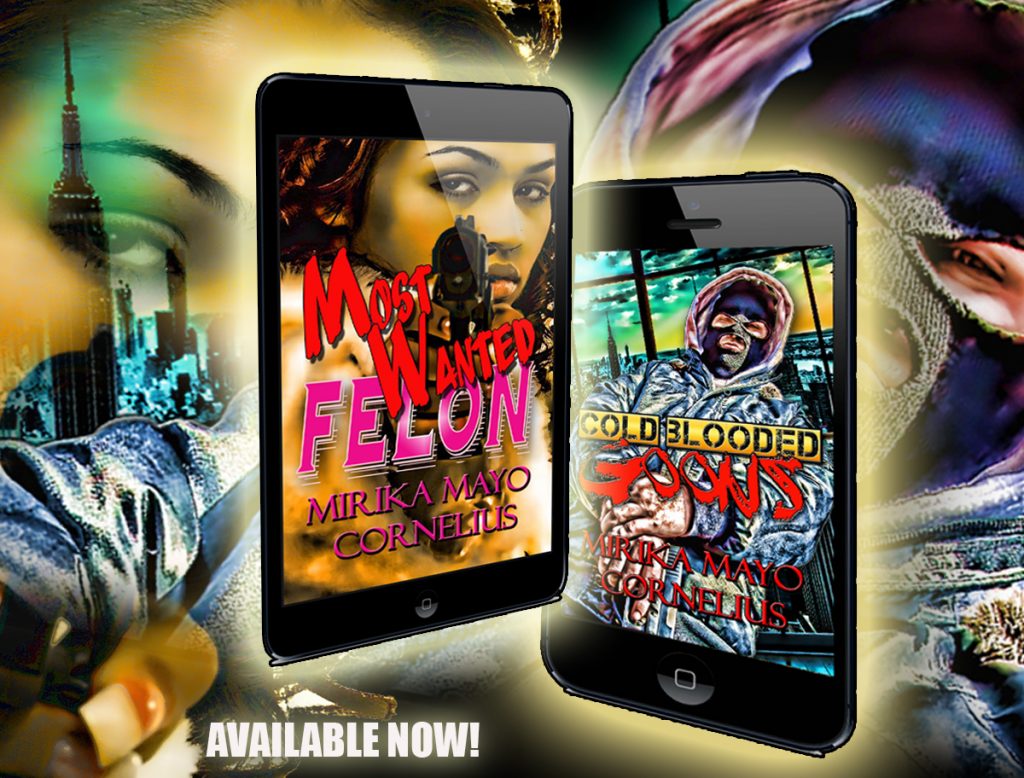 Thank you for your downloads. Enjoy and feel free to leave a review, plus download more right here at mirikacornelius.com. :-)