Read this five star story today about a lady who thought she had it all together until everything up and fell to pieces!
MOST WANTED FELON
From the outside looking in, China Daniels lives the life every woman dreams of – nice home, lovely daughter, and a wonderful marriage. But in reality, things could not be further from the truth.
At the discovery of a secret that her loving husband has desperately tried to conceal, the truth unleashes a series of events that could not only destroy her family and livelihood, but will make China Daniels a MOST WANTED FELON!
Amazon Kindle      Nook      iTunes/iBooks    Google Play

Want even more urban books?  Click here for all Mirika's urban offers!
---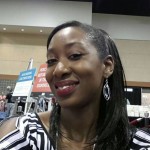 Thank you for your order and enjoy!
Feel free to browse the tabs up top for more books!
—Mirika