Everyone, it's finally here, and let me tell you, I had a time getting it here. I think I may have changed the end of the story a couple of three times. I lost a whole edit and had to re-edit the entire story, and then after the re-edit, guess what I found – the original edit.
It's been great writing this book though because after it was all done, I put the book down for a while. Then, I picked it back up and read. (This is something do in order to discover if I am in love with the flow, characters and story.)
I'm in love with The Peephole!
The Peephole is a suspense fiction that takes place in community that is riddled with rumors and unexplained occurrences that no one has the courage to discuss until Grace and Dina move in. Pandora's box reopens, but will anyone be able to ever close it shut again?
Let me get into the characters for you because I enjoyed writing them all. Jump into The Peephole Character Cards below: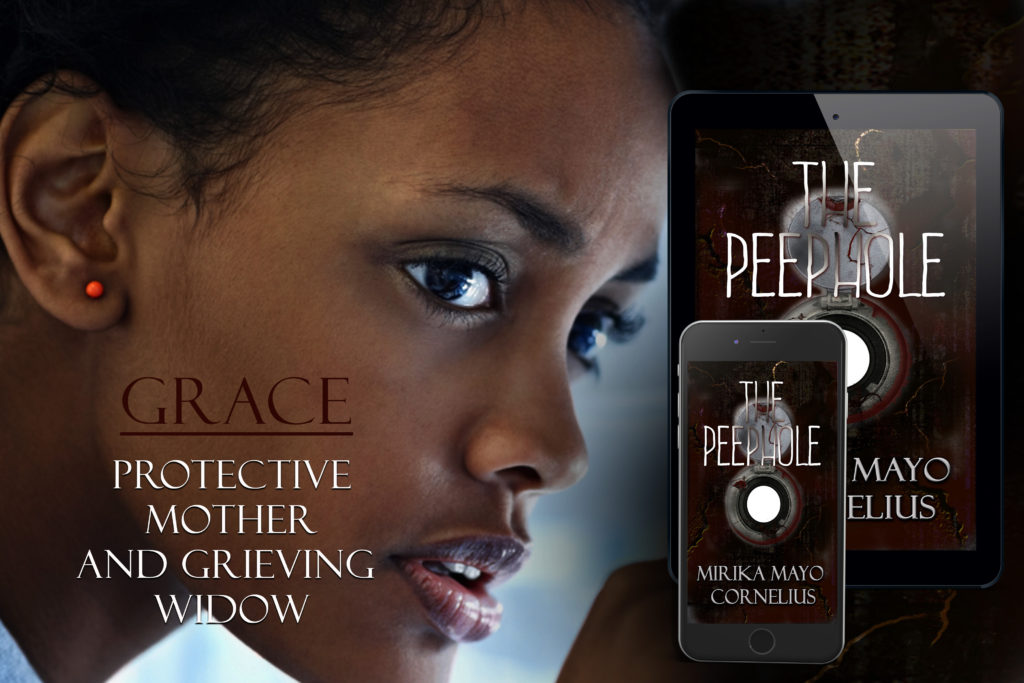 Here's the gist of the rest of the story:
When a hopeful, widowed mother and her teenage daughter move into a brand new home, they are unaware of the violent, hidden history that took place on the property a long time ago. It is this history that begins to brutally stalk their every movement because it refuses to share a space with any newcomers.
If the small family refuses to leave their new residence fast enough, they, too, may mysteriously vanish like those who dared to stay before them.