I'm finally finished with both AUGUST BOOK RELEASES! Murders at Gabriel's Trails: The Complete 5 Part Series with bonus story Sins of Bain is scheduled to release on August 16th while Ain't Quite What I Thought 2! is set to release on August 30th!
The complete process of writing SINS OF BAIN as the added bonus to the collection was so exciting! As all readers have found out, Bain was the young man at the beginning of the series subtitled An Alexis and Bain Love Story which basically tells with whom he was in love. Bain is that man that no parent would want for their daughter, but in this case, love overrules…and then comes the spiral of trouble just because of their secret bond!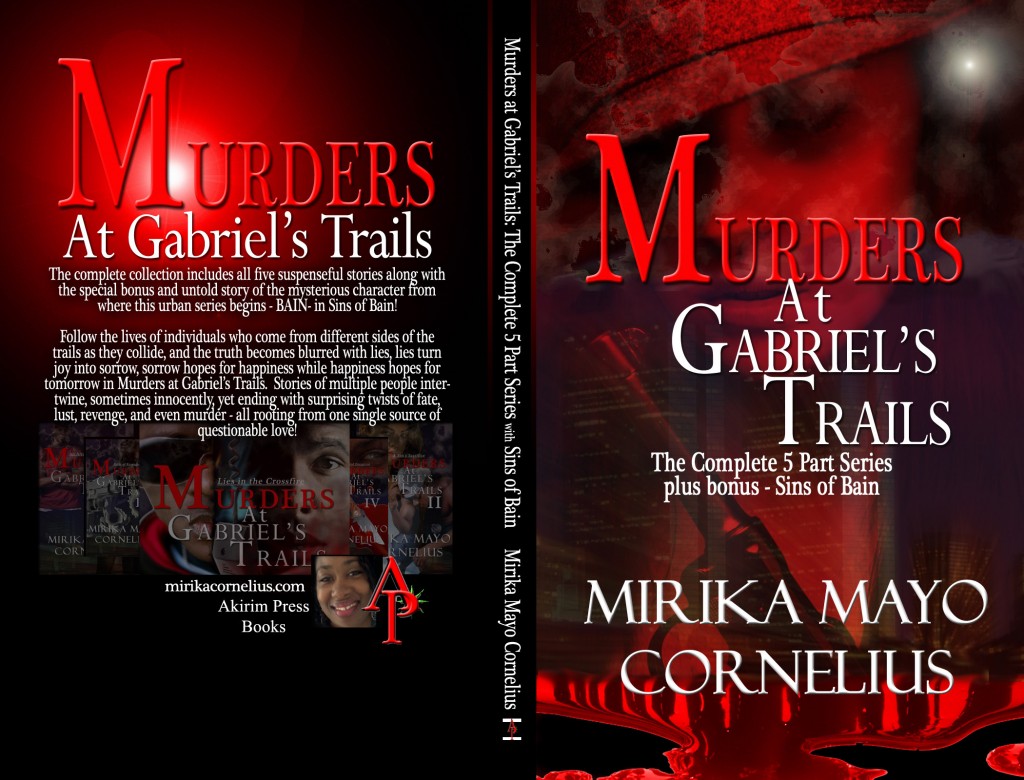 Sins of Bain takes the story back to Bain because not only is Bain mysterious, but he's captivating as well to many readers. Sins of Bain is just as mind tingling as the rest of the stories, and it can only be found inside the collection as a bonus story with the Murders at Gabriel's Trials Complete 5 Part Series to be priced at only $4.99 when it releases on the 16th of August digitally, paperback price set at only $15.95 – over 250 pages of nonstop intrigue in all five stories along with the bonus!
Ain't Quite What I Thought 2 is the sequel to the dramatic romance that leaves Jeena in a literal bed of sexual trouble, and her drama didn't stop with the first book! This sequel is projected to release on August 30th, and if you enjoyed the first novel, this one has even more drama, excitement, and triple the OMG!  Digital release priced at only $3.99, and the paperback priced at  only14.95 upon release!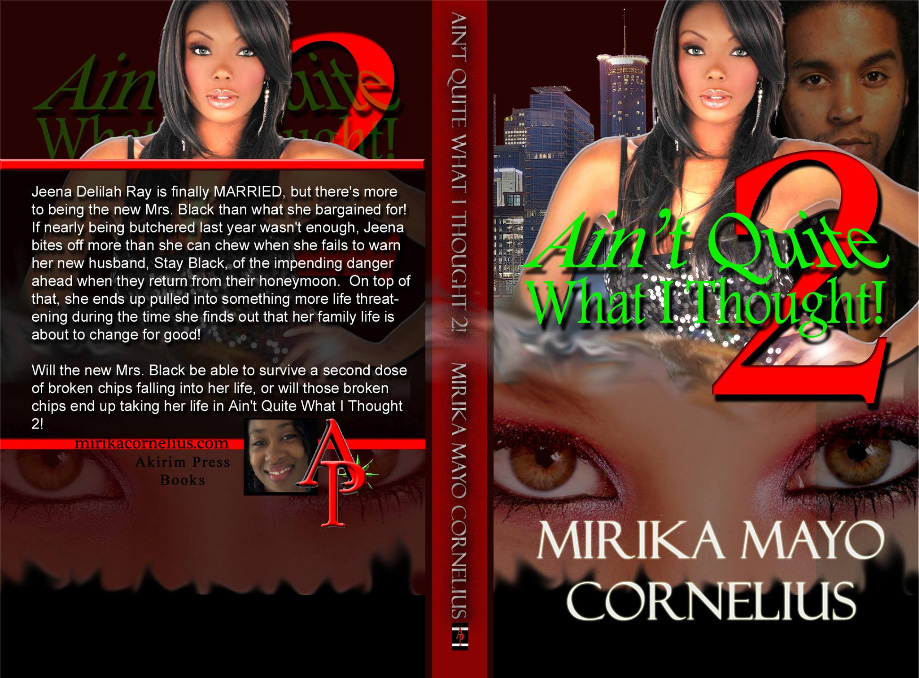 Thanks a million, and I hope everyone enjoys these action packed, page turners to release in AUGUST!  Click both books to ENLARGE the covers for a closer glimpse of what's to come!