Here is the deal…

We all go through this enormous thing called fear, but the good thing is that it isn't as enormous as it may seem.
The only reason it seems so extremely monstrous in size is because it's ON THE INSIDE OF US. In reality, that crap is all mental and made up by speculating the absolute worst instead of believing the absolute best.

It's a perspective kind of thing. Even while writing this, I have been having negative speculations or fearful thoughts before releasing this simple article. Crazy right?
Is it good enough?
Did I say the wrong thing?
Will people read it?
Will it be good?
The speculation is faint with me because I don't FEED it. What's absolutely loud is my faith voice. She sounds like this:
This is good!
Someone needs to hear and read this!!
You're a writer. This is your life. Live it like the type of flower God made you.
Let it "do what it do!"
The reason I am writing all this is because I spoke to someone this week and found out their reason for not launching their business. It wasn't because things weren't ready. It wasn't because his paperwork wasn't in order. Nor was it because he was sick and ailing.

IT WAS BECAUSE HE HAD A FEAR OF FAILING AND FAILING BEFORE THE WORLD.

It's true. There are some ppl sitting around with popcorn🍿ready for you to make your debut failure…because they are. Only resentful, ridiculously wasted and weird people watch and enjoy another's hardships.

Forget what ppl want you to do, especially the weird ones. They aren't your caliber. While you blossom, they wilt. No worse, they decay.

Instead focus on the type of flower you are and how you are supposed to bloom. Sure, some things may not work out the first time, just like a plant or flower may have to shed a diseased leaf. Shed what doesn't work and keep going in order to fulfill your destiny.

In order to fulfill it, you can't concern yourself with the sweet potato vine when you are a hot, sexy tomato plant,right? Just tell it to keep its vines out of your space because they will try and STEAL YOUR NUTRIENTS!

That's all fear is… a nutrient stealer. What you need is FAITH!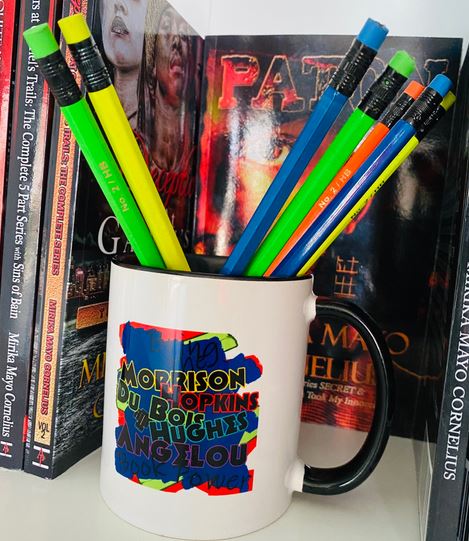 (I'm writing this in my bed at 6am with unbrushed teeth and mucus eyes so if it makes no sense, it made sense to me at the time. Just go to sleep and read it again when you wake up with unbrushed teeth and funky eyes. It will then make perfect sense.)

Basically, fear isn't real. You are creating it. You've actually gotten very good at it, too. You're a freaking expert! Guess who I don't want around me? You! You're a fear hoarder.

YOU ARE DRIVING YOURSELF AWAY FROM PEOPLE AND PEOPLE AWAY FROM YOUR BUSINESS WITH ALL YOUR FEAR. Stop it.

People want your product. You have something to offer. You won't fail. Launching is a new beginning, not the end.
Treat yourself better and others will feel it. Rub off faith and power onto others. You will be a magnet that repels failure and draws new experiences, lessons, memories and new businesses from that first launch.

Look at all you gain! You gain NOTHING from fear except failure to live your dreams, no matter how long the dream lasts. At least you have one. Bloom!

Don't let fear keep you underground. The sun is hot sometimes. It won't kill you. It's necessary. Break the dirt. Launch. The dirt and fear falls off. I have never seen a dirty, fearful flower. They don't exist. They are too busy living and launching!

Learn more on how to beat fear under my BEAT BOSS FEARS tag when you become a Learning Entrepreneur patron on Patreon.