So now that my day in Atlanta is complete, let's do the rundown…
I went to a beautiful wedding for some friends!  The whole event was fantastic, and the food, music and guests were absolutely put together so well until I was left very impressed. God bless their union together which will be forever because they match so well.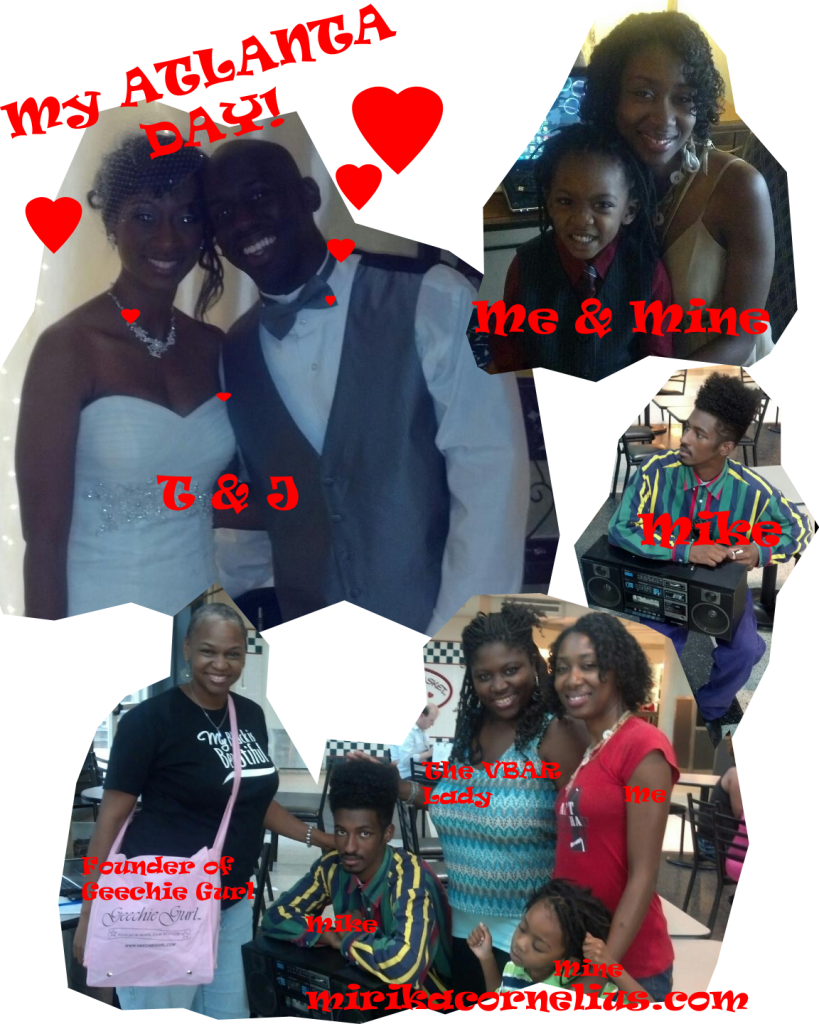 After leaving the wedding ceremony and reception, me and my crew ran through Lenox. As we, sat, ate and made merry, there was this dude…this dude that took me back…WAY BACK to when I had a boom box and listened to stuff like Groove Me by Guy and JUMP JUMP by Kris Kross. His name – MIKE and he rolled with the cassettes and doesn't sag his pants! I had to take a photo, and I wasn't the only one who had to snap it up.
See the founder of Geechie Gurl in the photo of us at the bottom.  She ran to catch him, I ran to catch him and about five other people, and he rocked the boom box!! I will upload the full out interview a bit later, but altogether, my day was fun and FUNKY FRESH!  Oh yeah, I also met The VBAR Lady.  What is The VBAR?  Well, it's a Vajayjay soap, so read all about it at thevbarlady.com!
Live, Love and Love, Love, Love and the Laughter will come!